T-Mobile Springboard aka Huawei MediaPad Android ICS update
We've been endeavoring to keep readers informed about all the Android 4.0 Ice Cream Sandwich updates that continue to be rolled out. Today we have good news for T-Mobile SpringBoard (aka Huawei MediaPad) owners as it looks like the ICS update is heading your way, beginning tomorrow August 15.
Released last November running 3.2 Honeycomb it will seem about time to many Springboard owners that their device got a taste of Ice Cream Sandwich. ICS offers an improved touch experience as well as improvements to Wi-Fi signal reception and a bug fix for an unrecognized SIM card error. You would be wise to make sure you have at least 90MB of space on your device before attempting the over the air (OTA) update when you receive notification and we'd recommend plugging in your Springboard for the process or making sure you have at least 50% of battery power before you begin as well as a Wi-Fi connection if possible.
To download the update after notification simply touch Download from the Message Notification Screen followed by Install Now. Once your tablet restarts DO NOT touch the Springboard until the home screen appears. The update is for 4.0.3 ICS (software version S7-303uV100R001C201B035 and baseband 313206) and as well as the OTA update you can also check manually by checking Applications>Settings>About Tablet>System Updates> and then Check Now.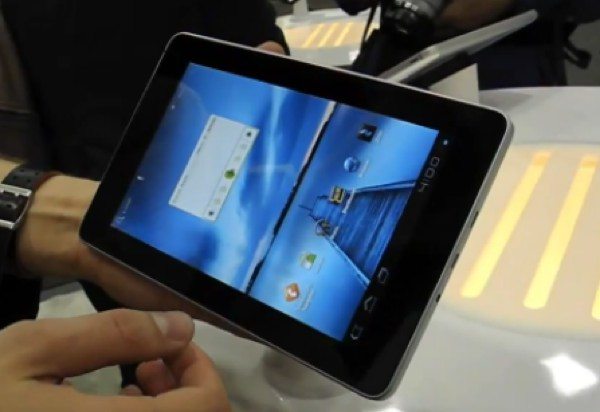 Simply follow the onscreen prompts and after allowing your Springboard to restart, again DO NOT touch the device until the home screen appears. The update will give you all the joys of ICS as well as further Power and Reboot fixes as well as Improved Memory Allocation, which will enable your device to receive future OS software updates. You can check out more about the update from T-Mobile here.
Are you the owner of a T-Mobile Springboard who has been waiting for ICS? As the OTA rollout begins tomorrow we'd be interested to hear from readers who receive notification as to whether the process went smoothly and what you think of ICS when you finally receive it so do let us have your comments.