New Coco gaming controller fits iPhone and SGS3
As we have said before, along with news on smartphones and tablets we do on occasion bring our readers news on other gear, such as Kickstarter projects, and we have one such Kickstarter project for your consideration today called Coco, which is a gaming controller that can be used with smartphones and turn your handset into a true hand held gaming platform on both iOS and Android devices.
The guys behind the Coco gaming controller already have a current game count of 35 games and are in negotiations with several of the largest game studios out there, and thus hope to have lots of their portfolio games when ready to ship. The Coco works via audio jack and as such will be available in four sizes to fit the iPhone 4S, the latest iPod Touch, the Samsung Galaxy S3 and apparently the upcoming iPhone 5.
Using the Coco on your smartphone is quite simple, as all you do is slip your handset into the Coco shell, it connects via the audio jack so doesn't need a battery, and then you simply play one of their many compatible games, and also already has a gaming developer community behind the device.
The Coco game controller for smartphones features all the physical buttons one would expect on a controller, including a directional pad and a low profile analogue stick for greater control whilst the directional pad can move in eight directions.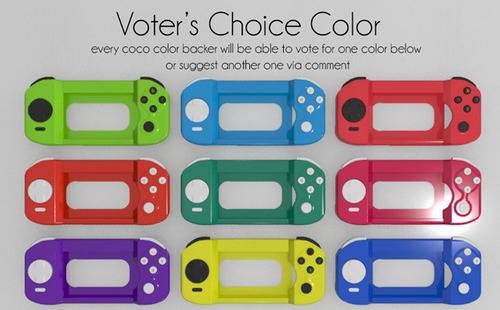 Numerous games have already pledged their support of Coco including Abu's Adventures, Aftermath, Aliens Incursion, Bloodland, Doodle Army and Doodle Army 2, GoNinja, Infinite Sky, J-Werewolf, Mafia Rush, Meganoid, Space Trooper USA, and many more.
As usual we will leave it up to the guys behind Coco to explain all in the video that can be viewed by hitting the play button below. Currently the Coco project is looking for funding of $175,000, and has thus far garnered $16,312 in pledges with 28-days to run.
So if you feel that the Coco game controller is something you could make use of when playing games on your smartphone, you can make a pledge by heading on over to their Kickstarter page.