PS3 YouTube app pairs with smartphones
As you are probably aware, along with the latest smartphone and tablet news and rumours, we do also deliver news on apps, and today we have news on a new app for the Sony PlayStation 3. Many access videos on their mobile phone or tablet via a YouTube app, and now Sony PS3 players can gain an improved video experience by way of a new native YouTube app for the PS3.
Obviously for quite some time now, YouTube has offered a web experience for PlayStation 3 users; however according to a report over on Sociable, by way of the YouTube Blog, the YouTube app for PlayStation 3 has now rolled out in North America and is available to download for free from the PlayStation Store.
However, this new native PS3 YouTube app not only delivers a 'completely new experience' for users, but also delivers the ability to control the application via your smartphone, meaning you can locate a video on your smartphone, and with a touch of a button, you can have that video play on your big screen along with being able to control the video via your handset.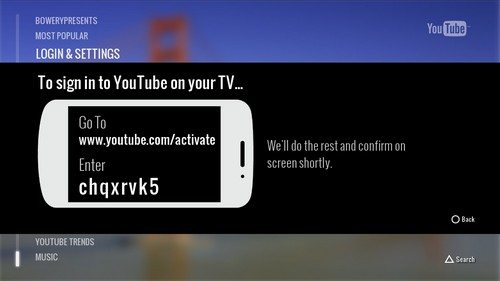 The new PS3 YouTube app still offers all the usual basic features, but now also features an improved search function that offers suggestions when you type along with Google's paradigm of instant results, and unlike the web based version, the native app delivers full access to the full catalogue including official music videos and HD videos, and also includes adverts.
However, unfortunately currrently the new native YouTube app for the PlayStation 3 is only available in North American via the PlayStation Store and can be located under 'MY Channels', although for elsewhere in the world, YouTube has stated that the PS3 YouTube app will become available in other countries over the coming months.