Best Flight Tracking Apps for the iPhone
One of the best new uses of smart phone apps is to keep you informed and connected wherever you happen to be around the town, your city or the globe. Flight tracking applications are a perfect exemplification of this great new functionality, from booking a flight ticket on the go, to making hotel reservations or checking the weather, the apps featured below are great additions for anyone who travels, from the casual vacationer to the globe hopping business professional.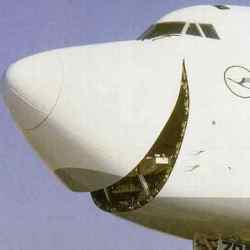 FlightTrack Pro
FlightTrack Pro is one of the premier travel apps available on the iPhone. The app works with all major airlines and can import flight data automatically, so you will not have to worry about unexpected cancellations or delays when you arrive at the airport. In fact, the app is so reliable that you will often have information about whether your flight is delayed or cancelled, or if it changed terminals before even the porter when you arrive at the airport. These flight change notifications, along with email confirmations, come in real time to your email inbox. Another nice feature of this app is that it features maps that can be zoomed in or out to trace your flight path. These maps are available directly within the app itself, so you can view them online or offline. Along with syncing your information via email, you can also sync your flight information up to Twitter or Facebook for those who wish to share their travel plans with their social networks.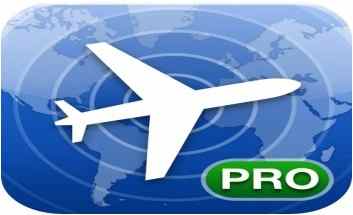 TravelTracker Pro
For the more organized among us, TravelTracker Pro shines when it comes to helping you schedule out all of your travel plans. From tracking multiple flights for those catching connecting planes on long journeys, to lining up rental cars and hotel reservations, TravelTracker Pro helps you conveniently manage your travel itinerary. Your itinerary data is automatically backed up to TravelTracker Pro's online servers and then redisplayed to you in a handy and easily readable user interface. TripIt users have the additional advantage of being able to integrate their travel plans between both apps.
iFly Pro
Like the other two apps listed, iFly Pro provides live feeds of flight data for hundreds of flights around the globe. The more prominent features of this app include baggage claim information, terminal and gate updates, and even access to a pilot log. Airport maps make it easy to find restaurants near your terminal, and there is even a Wi-Fi connection locator for finding the best spot to sit for a good connection.
FlightAware Flight Tracker
The aspect of FlightAware Flight Tracker is a simple and elegant user interface. The user interface for this app does not confuse the user with several features found within a maze of nested menus. It presents hurried travelers with only the essential information they need to track their flight. With notifications for schedule and gate changes to your flight, along with weather overlays and the ability to track commercial flights as well, this is a great free app.
Flight Status Pro
Flight Status Pro is built for maximum functionality. The app manages to pack in all of the features any habitual traveler could want. Not only does it provide the basics such as flight notifications, but allows you to access flight information months in advance. On top of the standard maps provided with flight tracking apps, Flight Status Pro also has maps that help you find the closest car rentals, gas stations, hotels and restaurants. It will even help you find the nearest parking space! For those interested in tracking all of their flight history, this app will save recent travel information for you so you can optimize your traveling experiences as you revisit popular destinations.
Author Bio: The post is shared by Jason Phillips. He loves reading novels and especially romantic ones when ever free. He is an iPhone dealer and so has good knowledge on various iPhone applications like Flight Tracking Apps.