Motorola RAZR HD LTE in Canada exclusive to Rogers
If you are one of the Android faithful over in the great white of Canada, and you have had your hungry eyes on the Motorola RAZR HD LTE smartphone, you just might like to know that the new Motorola RAZR HD LTE will be exclusive to Rogers, although it isn't quite known just when Rogers will offer the handset.
According to Rogers Redboard, the Motorola RAZR HD LTE offers Canadian users a 4.7-inch 720p HD touch screen along with Corning Gorilla Glass, Kevlar fibre coating, and delivers all day performance on a single charge of its 2530mAh battery.
Other specs on the Motorola RAZR HD LTE include a 1.5Ghz dual core processor, an 8 megapixel, LTE connectivity, and runs Android Ice Cream Sandwich, along with a promise the handset will see an update to Android Jelly Bean at some point in the future.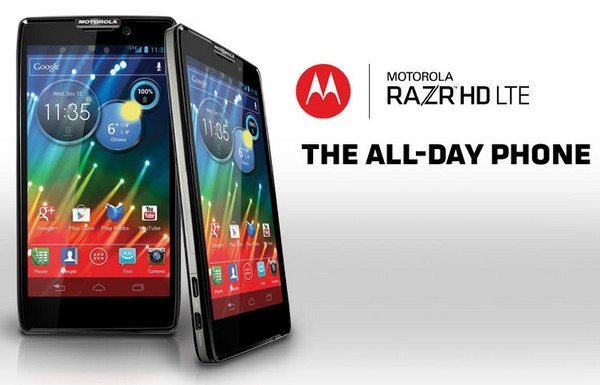 Apparently the Motorola RAZR HD LTE also has a feature called Smart Actions that can trigger specific actions that are based on such things as time of day, battery levels, and location.
Juts so you know, Motorola Canada has also posted to their Facebook page advertising the Motorola RAZR HD LTE but unfortunately doesn't reveal any release date for the ISC smartphone in Canada, and also makes no mention of just how much the handset will command price wise when Rogers puts the device up for sale.
And that's your lot on the RAZR HD LTE for Canada, but we'd love to know if any of our Canadian readers will be snapping up the handset from Rogers once it become available.