Badoo app is the social network for meeting people
There are of course plenty of social networks that can be accessed via apps on your smartphone or tablet, and these days everyone seems to be in the social networking game. And if you own an iOS, Android device or BlackBerry handset there a new social networking mobile app available for your to check out, called Badoo.
Badoo is a social network with over 150 million users, and much like most social networks is good for making new friends, chatting, sharing interests and even finding that special person in your life, and is also free to join and use, and now you can download the Badoo app.
The Badoo app is available for the iPhone, iPod Touch, Apple iPad, Android devices and BlackBerry devices, and apparently is a top ten app in the United Kingdom, United States, Canada, Germany, France, Spain and Italy, and the social network gains in excess of 100,000 new users per day.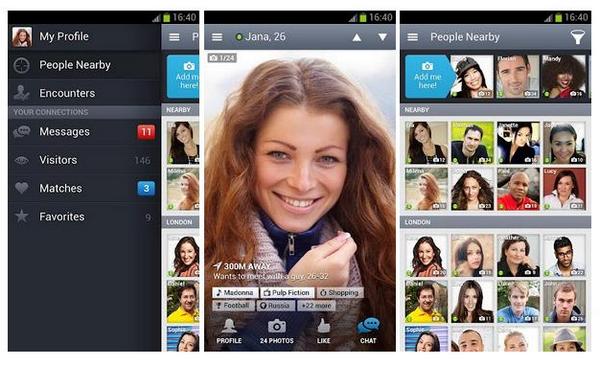 The Badoo app for iOS, Android and BlackBerry is 100 percent location based along with being 100 percent safe and secure, and enables the user to interact with people from 180 countries, and has the option to choose from 20 plus languages.
And that's about all Badoo we know, but no doubt if you already use social networking its has pretty much the same as other social networks, but if you fancy giving Badoo a whirl to see how it differs from all the rest, you can download the iOS app for free from iTunes, and likewise the Android app from Google Play, and the BlackBerry version from BlackBerry App World.