Motorola Atrix HD version 77.12.22 OTA update
When Motorola first announced the Atrix HD the device broke away from previous Atrix handsets as it didn't offer users the WebTop functionality, which had become a hallmark of its predecessors. While the device may have not had this feature the rest of the specifications on the handset were not bad, and now a Motorola Atrix HD version 77.12.22 OTA update has been released.
Owners of the original Atrix 4G are still patiently waiting for the Android Ice Cream Sandwich operating system to arrive, but the handset manufacturer according to Talk Android has started to roll out a minor software update to the Atrix HD. Unfortunately this is not Android Jelly Bean, but version 77.12.22 does fix a number of issues that were present on the original build of the software.
When using the camera owners of the handset should notice it will provide better images in low light situations, and previous problems with Spotify pausing when changing songs should be fixed. Below you can see the official list of bug fixes from Motorola for the Atrix HD, and there is quite a few of them that will be welcome news to owners of the handset.
If you have yet to receive the notification message for the latest update on the device you can search for it yourself by first selecting the Settings icon found in the main menu, and then selecting the About phone option.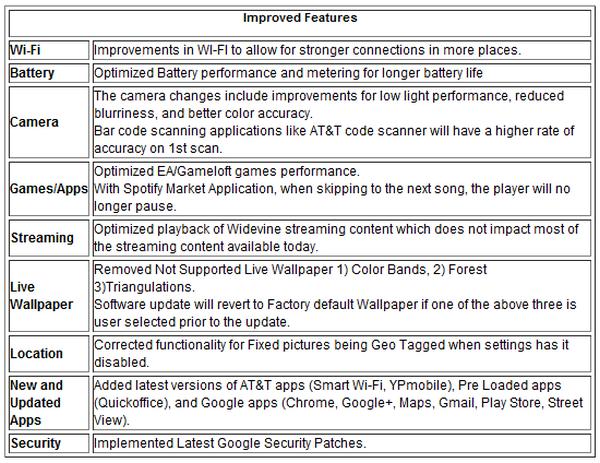 From here you need to select System updates and the device with search for available updates, but it is advised you do this search and the actual download of the update via a Wi-Fi connection. Once the software has been downloaded you will have to select install, and once this has completed the handset will automatically re-start.
Let us know it you have updated your Motorola Atrix HD and how the handset performs now.