Oppo Find 5 boasts 5-inch display & whopping 441 PPI
A few weeks ago we brought you some initial details about a phone called the Oppo Find 5 and today we can fill in some of the gaps as far as specs and features go. The Oppo Find 5 looks to be a beast of a smartphone with top-notch specs and a 5-inch display with a notable ppi of 441. We wish we could get our hands on one right now to take a look but for now we'll give you some further details.
When we originally detailed the Oppo Find 5 we focused on the thinness of this Android handset as it's only 6.65mm thick, now that's what we call slim! What we really want to concentrate on this time is the amazing display of the phone as it will have a 5-inch display with 441 pixels per inch and a resolution of 1920 x 1080. That's enough to get other handsets manufacturers worried. For instance the iPhone 4S has a resolution of 960 x 640 with ppi of 326 and the just-announced iPhone 5 has a resolution of 1136 x 640, also with ppi of 326.
Another inclusion for the Oppo Find 5 are a quad-core Qualcomm Snapdragon S4 Pro APQ8064 processor, said to thrash the processor within the Samsung Galaxy S3 and Nexus 7 in benchmark testing, just to give you some idea. Other details are 2GB of RAM, 16 or 32GB of storage, 12-megapixel rear camera and 2-megapixel front-facing camera and a 2500mAh battery, according to Tom's Hardware who say these are rumored specs. Of course for a smartphone with such high-end specs as these we shouldn't be surprised that the Oppo Find 5 will launch running the very latest Android OS, 4.1 Jelly Bean.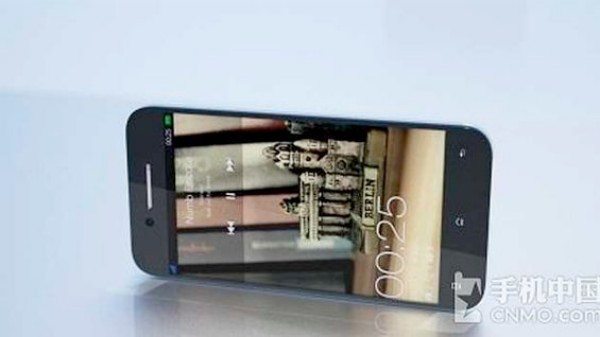 Just in case you're getting very excited we should point out that Oppo is a Chinese phone manufacturer so it's likely to be released there first although there's no launch date available yet. There's no news yet on whether it will be released in other regions although we reckon there will be plenty of people who'd like to get their hands on this phone. Pricing is also unknown and of course this one is unlikely to be cheap. However, if Oppo can keep the price competitive it could have a big hit with this upcoming handset.
We cannot vouch for the validity of the image that we've provided above but if it is an accurate representation of the Oppo Find 5 it also looks stylish in design. We'll certainly be keeping our eyes open for more news on this smartphone and will of course, continue to keep readers informed. What are your thoughts on the Oppo Find 5? Are you hoping it will be released in regions other than China?