Apple iPhone 5 September 2012 Full Keynote Video
As you may have noticed by now fruit based company Apple finally revealed the iPhone 5 yesterday among a number of other items in a special press event at the Yerba Buena Center for the Arts in San Francisco. Unlike many other smartphone manufacturers Apple doesn't stream their events live, but now we have the Apple iPhone 5 September 2012 full Keynote video for you.
As we have been bringing you all the big news from the event that took place yesterday with the main focus being on the new iPhone 5, and Apple has now provided the video of the event. The event though was a lot more than just about the latest version of the iPhone, as you can see in the Keynote video below it went on for almost two hours.
Joining Apple CEO Tim Cook on stage was Phil Schiller, Scott Forstall, and even the Foo Fighters. Tim Cook kicks off the event by saying it's been an amazing time at Apple and shows pride when talking about the Apple retail store in Barcelona, Spain. He even shows a video of the store opening.
Phil Schiller than takes to the stage to talk about the iPhone and the industry changer it was back in 2007. Talk then turns to the iPhone 5 and the fact it is made entirely from aluminium and glass, and that the device is the lightest and thinnest iPhone so far.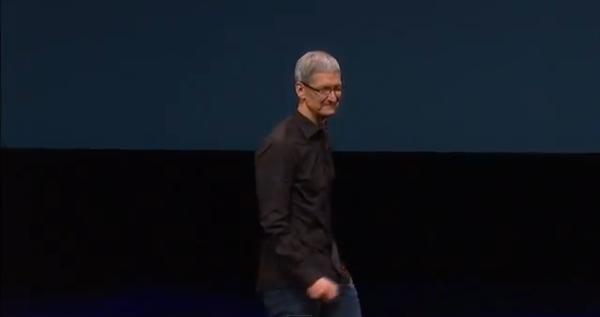 Schiller then runs through the new 4-inch display and its pixel count, and he claims that the device was designed to work perfectly in one hand. He talks about all the handsets software that has been re-designed to work on the device, and the fact that all current applications will work as they should on the new handset without any extra development.
All the new specifications are showcased including the new A6 processor that the company claims is twice as fast as its predecessor. The video is not just about the iPhone 5 though as we get to hear about iOS 6, iTunes, and the new range of iPods and EarPods. If you have a couple of hours to spare you can sit through the Keynote speech yourself.