iPad top for satisfaction but Kindle Fire in striking distance
The Apple iPad has long dominated the tablet world and time and time again we've heard figures regarding its massive share of the market. One of the first real competitors was the Amazon Kindle Fire and although the two tablets are not so comparable on specs and features the Kindle Fire gained a lot of popularity as it was a much cheaper Android tablet. Today we can tell you that a new report shows the iPad at the top of a customer satisfaction survey but the Kindle Fire is now within striking distance.
The J.D. Power survey involved 1,985 tablet users in July 2012 and what may surprise some is that although the iPad is ahead in many categories the Kindle Fire only comes out top in one category, that of price. The iPad was ahead though in performance, ease of operation, styling and design. Despite this the overall satisfaction ratings in the survey were extremely close with the iPad scoring 848/1000 and the Kindle Fire scoring 841/1000. This tallies with another recent survey from ComScore where the iPad scored 8.8/10 and the Kindle Fire was very close behind on 8.7/10, according to BGR.
We should point out however that neither of these surveys included the new Google Nexus 7 Android tablet as it was too recently released at that time. It will certainly be interesting to see where the Nexus 7 comes when further surveys consider this tablet too. Among the results from the J.D. Power survey are that tablet owners now use those devices for around 7.5 hours per week in comparison to 9.6 hours per week on a PC. The 2012 Tablet Satisfaction Survey also found that the tablet owners who also had a smartphone spent 40% longer on the Internet using their tablet rather than their smartphone.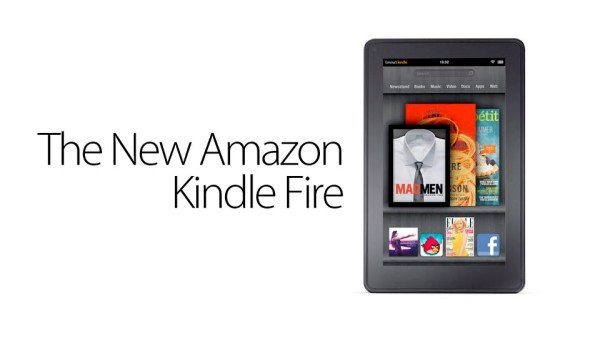 Customer satisfaction is obviously important in keeping consumers loyal too as the survey also found that of those who said they were highly satisfied with their tablets, 90% said they were likely to stick with the same manufacturer for their next electronic device purchase. Signs look good for the much-rumored upcoming iPad mini too as 37% of tablet owners said they were likely to purchase a new tablet at some point in the following 12 months.
We'd like to hear from you if you use either an iPad or a Kindle Fire tablet. Do the findings of this survey reflect your experience with your tablet? Why not let us know by sending your comments to us.