Galaxy Note 2 & Lumia 920 double whammy release on AT&T, October 21
We have some great news today for those of you waiting for a release date for the Samsung Galaxy Note 2 (Note II) and the Nokia Lumia 920 in the U.S. as it seems AT&T is to launch both new smartphones in a double whammy on the same October 21 release date. Both of these smartphones are highly anticipated and with one running Android and one a Windows Phone handset, there will be something for everyone on the same day.
Both of these smartphones have a lot to offer and yesterday we gave readers a comparison of specs and features of both handsets, although which one you might choose is very much a personal preference. We know from the many comments to our previous posts on these two phones that lots of our readers are waiting for a release date so today's news should please many. Previously all we knew about the Galaxy Note 2 launch was that it would arrive in Europe, the Middle East and Asia in October with a release in North America later in Q4. The only information we had received on the Lumia 920 release was that it would arrive in Q4.
News of the AT&T October 21 release came to us from BGR who quoted "a trusted source" for the information and as BGR have brought us reliable product leak details many times before it could certainly be accurate. However we should note that the date has not yet been confirmed by AT&T. Both of these are likely to be immensely popular flagship devices for Samsung and Nokia and Samsung will be hoping that the Note 2 is every bit as successful as the original Galaxy Note.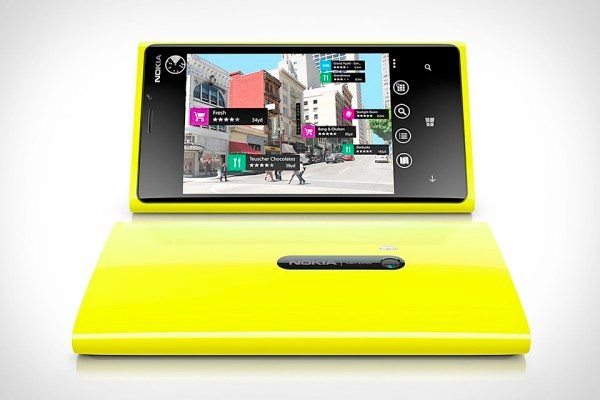 Meanwhile many readers will have followed the recent patent litigation case in the US between Samsung and Apple. We told how some manufacturers were now looking at Android alternatives and that following Samsung's loss Nokia's shares had risen as the company uses the Windows Phone platform from Microsoft. It will certainly be interesting to see if the Lumia 920 can increase the adoption of Windows Phone devices to increase the operating system's share of the market.
Hopefully the October 21 release date is genuine as that's early in Q4 rather than later and means both handsets should do well over the holiday season. Are you considering purchasing either of these two notable smartphones? Are you an AT&T customer ready and waiting to get your hands on one? Let us know with your comments.