Motorola Razr i vs LG Optimus G prompts choice time
Smartphone consumers are really spoilt for choice when it comes to choosing a new handset, as companies are constantly bringing something new out to the market. This choice is getting even wider in the coming weeks as the iPhone 5 is about to be released, and today the Motorola RAZR i has been revealed that will also go up against the upcoming LG Optimus G.
Motorola in partnership with the Intel Corporation has announced the new smartphone that will be powered by the Intel Atom processor that is clocked at 2.0 GHz. The device features a 4.3-inch Super AMOLED display that goes from edge to edge of the handset leaving virtually no border, which will provide owners more screen on a smaller handset.
The handsets battery is promised by Motorola to be forty percent more powerful than the competition. The processor allows for the instant launching of the eight megapixel camera, which is capable of taking 10 shots in less than a second. At launch the handset will come running the Android Ice Cream Sandwich operating system, but will be upgraded to Android Jelly Bean in due course.
Corning Gorilla Glass will help protect the handsets display from the bumps and scratches that life can throw at it. The Motorola RAZR i will be available in a number of regions in black from next month, but rival handset maker LG has officially announced the upcoming LG Optimus G the company's newest flagship smartphone.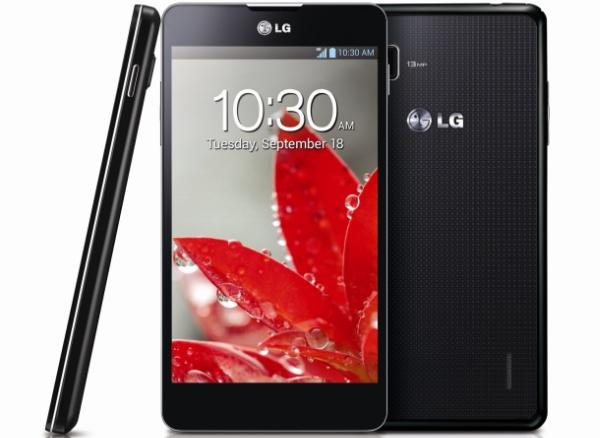 This features a 4.7-inch True HD IPS Plus display with 1280 x 768 pixel resolution, while under the hood is a quad core Qualcomm Snapdragon S4 Pro processor clocked at 1.5GHz. Other features include 32GB of on board memory with 2GB of RAM, and depending on the region either a 13MP or 8MP rear camera, while around the front is a 1.3MP shooter.
The LG Optimus features a 2,100 mAh battery compared to the Motorola RAZR i that has a 2000 mAh unit. Currently pricing and more specific availability for both devices are not known but this should come to light in the coming weeks.
Are you thinking of getting one of these handsets?