IRCTC Mobile included in RBI inter-banking payment
If you are a mobile phone user over in India, you might like to know that you can now pay for store purchases, taxi rides, pizzas and the like any time and anywhere via your mobile device including paying your neighbourhood kirana store because the organisation set up by RBI for all retail payments, the National Payments Corporation of India (NPCI) has now launched their inter-bank mobile payments service for all merchants.
According to an article over on Money Control, this new inter-banking payment service will enable customers to pay their bills for as little as 25 paise for each transaction, whilst NPCI states that mobile phones will be the next 'walking talking bank.'
The CEO and MD of NPCI, AP Hota says that real time money transfer is quite like RTGS for the common man, which operates 24/7 and also is operational on holidays.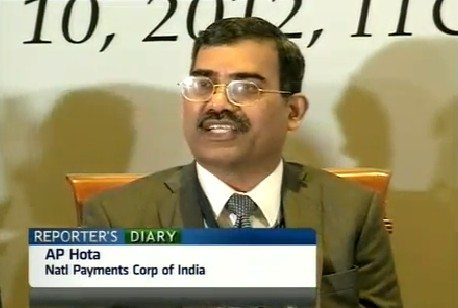 The NPCI has enabled such companies as IRCTC, Reliance Mutual Funds, Dish TV, Shoppers Stop, and SpiceJet with inter-bank mobile payment services, and all a user needs to do is download a mobile banking app to their smartphone, enter the seven digit ID and Mobile PIN that are provided by the bank.
With the inter-bank mobile payments app customers can transfer up to a maximum of RS. 50,000 a day, whilst for smaller transfers of roughly RS. 5000, the user can use the SMS facility that is provided by the bank.
Currently 39 million account holders in 50 banks use mobile banking to transfer money to other account holders, but with the launch of the merchant payment service the NPCI is hoping that banking transactions will increase from 2 lakh to one million by next year.
Apparently experts say that the merchant payment service will reduce costs for companies and banks, and soon ATM's and point of sale terminals will become obsolete, whilst mobile banking will be the next big thing in India.