Nissan TeRRA with tablet dashboard can be removed
These days tablet technology seems to be getting into everything, we've already seen car dashboards sporting tablets, but what about a car's dashboard dials being completely replaced by a tablet, and can also be taken with you when you exit the vehicle? Enter the Nissan TeRRA, which was unveiled at the Paris Motor Show this weekend.
According to an article over on Pocket-lint by way of PSFK, all the car's instrumentation and infotainment systems are controlled from a single tablet that slips into a dock behind the steering wheel in the Nissan TeRRA, and there are no other displays or read-outs.
Of course using a tablet as the control system of the vehicle does mean it would be harder to steal considering you can simply take the tablet with out so a thief wouldn't have any dashboard systems at hand, but there could also be a bit of a downside if the tablet fails to boot, breaks, is lost or crashes.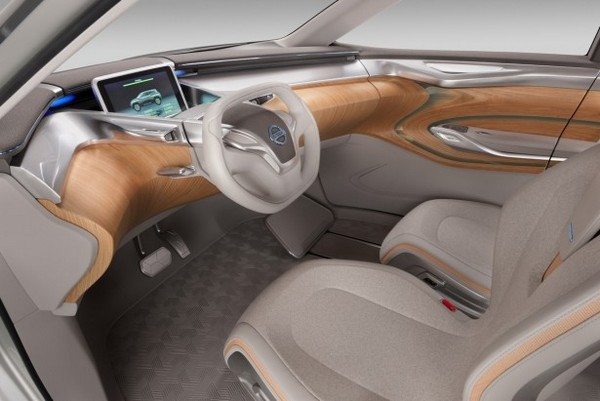 The guys also believe car rental companies could also make use of this system by loading the slate with particular specs opted for the driver, and once the rental car is returned it could be customised to a new driver's preferences again.
So there you have it, what do our readers think of this idea of having a tablet replace the normal dashboard dials and read-outs, do you think it is a good idea, or do you prefer your car to have a more conventional dash? Feel free to let us know your opinion by dropping us a line to our comments area below.