Galaxy Nexus 2 and 32GB Nexus 7 possibly leaked before release
The mobile tech world is awash with new or upcoming products from a variety of different manufacturers, and quite often devices can be leaked long before the companies announce them officially. These leaks can come from a variety of sources such as supply chains or carriers inventory systems, but sometimes it can be from retailers themselves. Now a leak has possibly revealed the Samsung Galaxy Nexus 2 and 32GB Nexus 7 before release.
Only last month there were leaks suggesting that a Nexus 2 handset was in the pipeline, and now as the Android Community are reporting a screenshot has appeared via retailer Carphone Warehouse, which is seemingly hinting at a Galaxy Nexus 2 release. It is also suggesting that a Google Nexus 7 with a 32GB storage option is inbound as well.
The image that can be seen below is a leaked screenshot from the retailer's inventory system, which appears to showing a Galaxy Nexus 2 screen accessory. Obviously this isn't concrete evidence that any such device is imminent, as it could easily be a second entry for a screen protector for the Galaxy Nexus.
Also there could be a 32GB version of the Nexus 7 in the pipeline as well, as currently the tablet PC comes in 8GB and 16GB flavours. Google may be looking to offer more considering Amazon's Kindle Fire HD, and the NOOK HD both offer more storage options.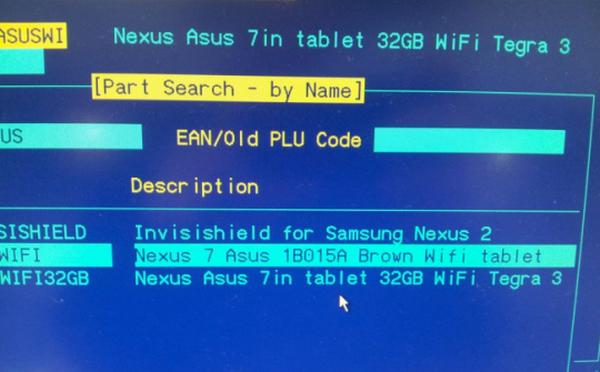 There has been talk recently that Google could release a $99 version of the Nexus 7, so Google could use this price bracket for the entry level 8GB option, and offer the 16GB version at the same price as the Kindle Fire HD, with a more expensive 32GB version being offered to consumers.
Many consumers looking to purchase a more affordable tablet PC may be swung towards the Nexus 7 more if it came with 32GB of built in storage. Inventory systems can quite often hint at upcoming products only to be a mistake, but the Carphone Warehouse inventory systems have been correct before.
Would you buy a 32GB Nexus 7?