NBA 2K13 download for mobile devices
Now that the mobile phones in our pockets are more powerful and feature packed, they can run applications and games that were once only available on dedicated mobile gaming consoles. Popular gaming franchises that are found on the PC's or home consoles are making the leap to various smartphone platforms, and the NBA 2K13 download for mobile devices is available now.
Both Android and iOS users can now get to grips with the latest version of the popular NBA video game, which has now been available for the last twelve years. The latest instalment has been designed to work on the NBA 2K engine, and the game now features enhanced graphics with intuitive one finger controls.
This will give users the ultimate NBA experience while out and about, and users of the iOS version can challenge their friends via the Game Center or Bluetooth in the multiplayer mode. The game will let fans relive some of the best moments from NBA history, which include Kobe Bryant's 81-point performance in 2006, and the soundtrack has been curated by popular rap artist JAY Z.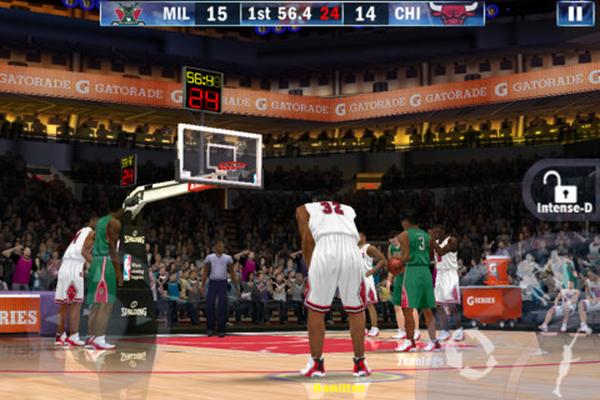 The new version of the game includes all the transactions from the 2011-2012 season that means all the current teams and ratings are included. Along with the graphics the animations have also been improved, and there is TV style presentation that includes full commentary from Clark Kellogg and Kevin Harlan.
Players can guide their favourite NBA team through multiple seasons so they can build the team up as a dynasty. To find out more and to download head over to the App Store or Google Play. Are you a fan of the NBA franchise?