Klyp iPhone case adds professional camera accessories
If you are an Apple iPhone user, have an interest in photography and make good use of your iPhone camera then we have some news today that could really interest you. As well as device information we like to bring readers details on useful accessories and today we can tell you about the Klyp iPhone case that's a little bit different from the norm as it can actually add professional accessories to turn it into a total camera experience.
Manfrotto is a company well known for photography accessories and equipment and has come up with the Klyp case that enables the user to add LED lighting panels or pocket tripods and use in portrait or landscape mode. Accessories can be clipped onto different parts of the case with the use of adaptor clips making this case a little more useful than most to say the least. Klyp can be used to optimize lighting and sharpness, thus improving the overall image quality.
The Klyp case also comes with a special rail so that the case itself still looks sleek and without protrusions while still giving access to all of the iPhone functions. From October 1st the Klyp case, suitable for iPhone 4 or iPhone 4S, became available at retailers such as Amazon, Dixons Travel, John Lewis, Selfridges, Warehouse and other independent shops and five different packages are available starting at £24.95, according to DPReview.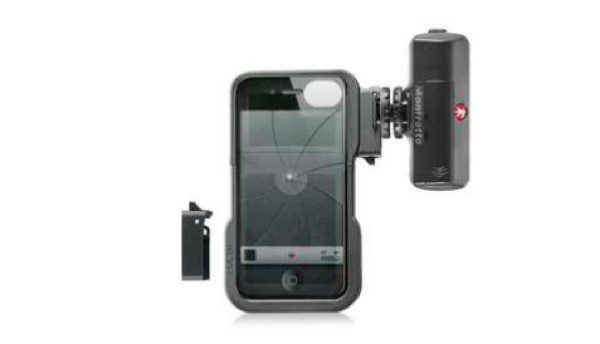 The first package consists of a case with two adaptor clips for using lights and supports and is priced at £24.95, while another kit is the case with ML240 LED light for videography, FaceTime and low light photography at £79.95. A third kit is the case with ML240 LED light and a Pocket support tripod at £94.95 and the next is the case with compact ML 120 LED light at £59.95. Finally the last kit consists of the case with ML120 LED light with a pocket tripod at £74.95.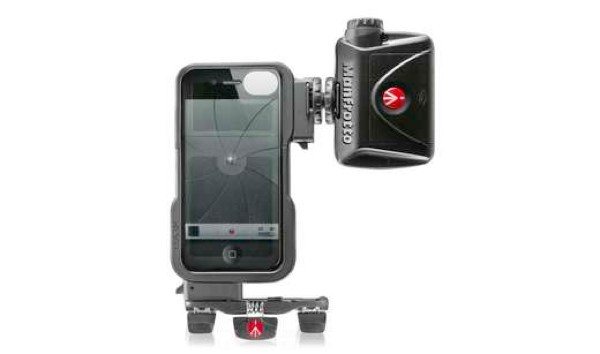 You can see much more about the Klyp iPhone case at this Manfrotto showcase page with full details about each package and also online ordering details. We'd like to hear your thoughts about the Klyp case for iPhone 4 and 4S. Does this accessory sound like something that would interest you?