Radioplayer app brings UK radio to iOS
For all those iOS device owners out there that love to listen to UK radio stations, you just might like to know that UK Internet radio service UK Radioplayer has now released a native Radioplayer app for the iOS platform that brings UK Radio all in one place for your listening pleasure.
The Radioplayer app for the iPhone, iPod Touch and Apple iPad features all the BBC services along with hundreds of commercial radio stations enabling the user to simply flick through the stations to see what is playing, discover new things to listen to in the recommended section and search your favourites and set them as pre-sets.
The Radioplayer app for iOS devices enables the user to listen live or search through catch-up programmes that include sport, news, rock, pop, jazz, indie, soul, dance, and classical, and features such radio stations as Jazz FM, Ministry of Sound, Kiss, Kerrang, Magic, NME Radio, Gaydar, Fun Kids, Radio Jackie and Radio Caroline.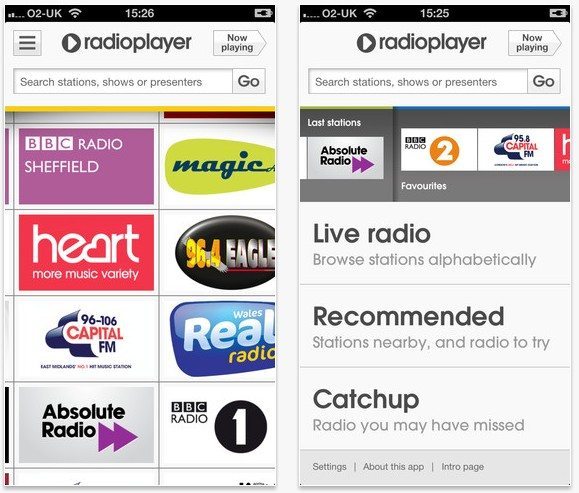 The Radioplayer app allows the user to listen to over 300 UK radio stations whilst on the go, and even features student and community stations, whilst being backed by the BBC so user should be able to listen to such BBC stations as Radio 1, Radio 2, 3, 4, 4 Extra, Radio 5 live, 5 live Sports Extra, 6 Music and the Asian Network.
For those iOS faithful that would like to take advantage of what the Radioplayer application offers, you can download the app to your chosen iOS device as a free download by hitting up iTunes.