Sharp Aquos Zeta SH-O2E healthy specs for Japan, demand elsewhere?
At Phones Review we obviously like to keep readers informed about new and upcoming smartphone releases and today we have heard of a new phone from Sharp, the Aquos Zeta SH-02E, which has some healthy specs and looks pretty good too. It's headed for a launch on NTT DoCoMo in Japan but we think there would be a market for this in other regions so we'll give you details and keep our fingers crossed!
The Sharp Aquos Zeta will be released at some point in November or December in Japan and we think it has a pretty striking design that plenty of people wouldn't mind getting their hands on. We'll start off with what looks to be its only flaw and that is that it will launch running Android 4.0 ICS rather than 4.1 Jelly Bean. If you're prepared to put up with that though then this phone has a lot to offer.
For instance it's the first smartphone release in the world that has an IGZO display, and that's something that a lot of people have wanted to see. If you haven't yet heard of IGZO it stands for indium gallium zinc oxide and the technology offers higher translucency and therefore less backlighting demand leading to less battery power being used. News of the Aquos Zeta came to us from Engadget, sourced from NTT DoCoMo, who also inform that the display is a whopping 4.9-inches and has a resolution of 1280 x 720.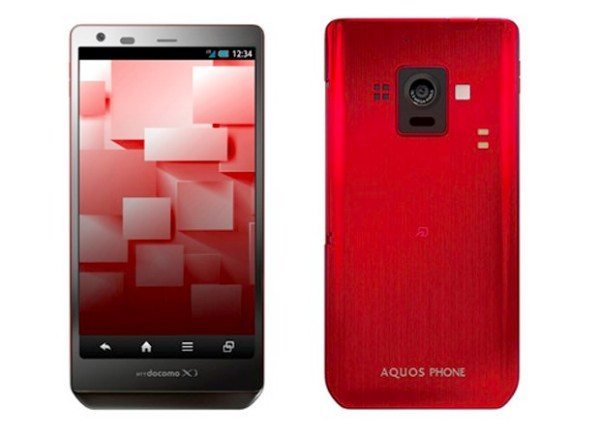 There's also a 1.5GHz S4 Pro quad-core processor, Adreno 320 graphics, LTE connectivity, NFC, a notable 16-megapixel rear camera with LED flash and a 1.2-megapixel front-facer. Additionally the Aquos Zeta has a 2000 mAh battery and has certification for being dustproof and waterproof. There's no news yet on when, or even if, it will arrive for other regions but that's where you the readers come in.
With its sleek styling and top-end specs would you be interested in the Sharp Aquos Phone Zeta if it were ever released where you are? Send your comments on this to let us know.