iPhone 5 takes on Galaxy S3 in HTML5 comparison battle
I'm sure most are aware that Adobe flash support for the Android platform will be stopping at some point in the future due to the war against HTML5, and it has been said that HTML5 is the future albeit not yet being widely implemented. But what about HTML5 performance on Apple latest iOS smartphone compared to the Samsung Galaxy S3, which performs better?
We we have a little HTML5 performance comparison video for your viewing pleasure below that pits the iPhone 5 against the Samsung Galaxy S3 over a lengthy twenty minutes to check the level of current HTML5 support in Apple's iOS Safari browser and the Android browser in the footage that comes our way courtesy of Phone Arena.
In the video below the guys try out various HTML5 sites and believe they have reached a conclusion on the current state of HTML5 support for both the Android platform and the iOS platform, but does the iPhone 5 deliver the better performance or is it the Samsung Galaxy S3?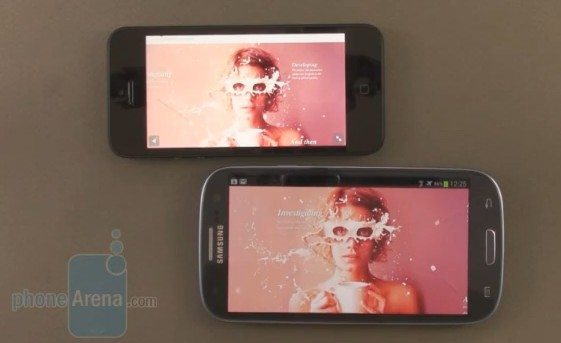 The comparison does show that neither device renders HTML5 sites quite right every time when compared to a PC, and Safari does see some erratic responses especially when you consider Apple has been championing HTML5 for quite some time.
So will the iPhone 5 out do the Samsung Galaxy S3 when it comes to HTML5 or will the iPhone 5 come out the overall victor? Well to find that out you'll just have to head on down and hit that play button to check out the footage, but feel free to share your opinions on the findings to our comments area below…enjoy.