Modern Combat 4 Zero Hour to shine on iPhone 5
Modern smartphones have been getting treated to more powerful processors and vastly improved displays, which have meant gaming on these devices has been taken to a new level in recent times. Today we have news of an upcoming title from Gameloft called Modern Combat 4 Zero Hour, which is expected to shine on the new iPhone 5.
According to a report on iDownloadBlog Modern Combat 4: Zero Hour will be released during the fall, and available on both the Android and iOS platforms, and the developer has released another trailer for the game that highlights the visual effects of the upcoming first person shooter.
The HD graphics that are part of the game promise to really shine on the iPhone 5, and will give the Apple designed A6 chip with its three GPU cores a good workout in the process. Gameloft has confirmed the iOS version of the title will offer full support to the iPhone 5 and make full use of the available tech inside the handset.
Graphics from the game are using the Havok engine that has also been enhanced for mobile platforms, and will now also feature real time shadows. The upcoming game has a big budget behind its production, and the team behind it have captured animations from real actors, and built a new system for more authentic vehicle movements.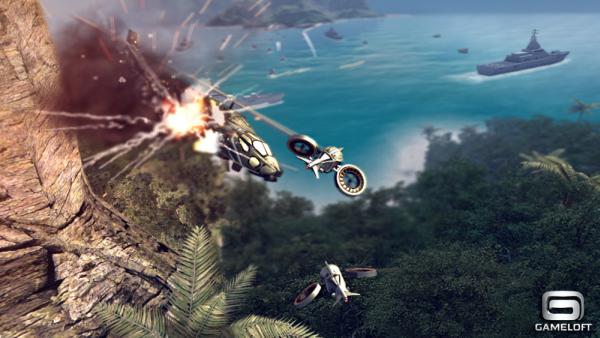 The game is arguably one of the most sought after titles to land on the Android and iOS platforms this year, and large scale fire fights and explosions will play a big part of Modern Combat 4: Zero Hour.
Players won't be taking the part of a US soldier in the game though, and instead be playing the part of a villain called, Edward Page. The trailer that can be seen below shows that work on the game is coming along nicely and is sure to sell by the bucket load when it is finally released.
Are you looking forward to Modern Combat 4: Zero Hour?