New iOS Apps, Borderlands Granular & Carmageddon
If you are one of the iOS faithful that likes to try out now apps as soon as they become available, two new iOS app have now been release, one a free app whilst the other is a paid app, the free app, only for the first day mind you, allows you to take command of a mix automotive killing machines, whilst the paid app is a musical instrument for the iPad.
So we'll kick things off with that free IOS app called Carmageddon, which is available for the iPhone, iPod Touch and Apple iPad, and enables the gamer to drive round turning real world environments into killing fields by using their vehicle as a weapon to run over pedestrians, cows and the like.
Carmegeddon for iOS devices features 11 environments, with a 36 level career mode, 28 deranged opponents enabling you to wreck and race to unlock 30 playable cars, has Game Center integration, leaderboards, multiple control methods, a comprehensive action replay system, along with the ability to save your movies straight from the game to YouTube.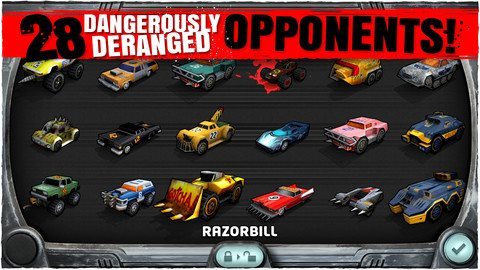 The Carmageddon app also features Retinal Display and iPhone 5 support, along with environmental maps and special effects, enhanced pre-lit environments, and the ability to edit your control layout in the game. The Carmageddon is as stated above a free download only for the first day from iTunes.
Moving onto the Borderlands Granular for the Apple iPad 2 and new iPad, the app is anew musical instrument enabling the user to explore, touch and transform sound via a new interface for granular synthesis that requires the superposition of small fragments of sound to create complex textures and timbres.
The Borderlands Granular iOS app uses gestural interaction rather than sliders and knobs, enabling the user to create, drag or throw pulsing groups of grains over the landscape of audio files and even use the accelerometer to sculpt sound with gravity, and then record and share your creations online.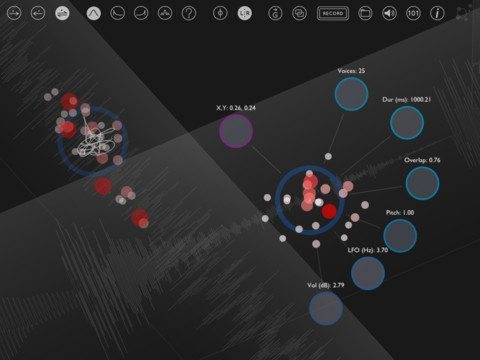 For those that like to tinker with music and would like to take advantage of what the Borderlands Granular app has to offer you can download the app from iTunes at a cost of $3.99, the app will work with the original iPad however performance will be slower due to the requirements of audio processing.