Play MG Android ICS gaming Wi-Fi device or not
The Android platform now offers a variety of games for users to enjoy that range from showcase titles to simple but enjoyable offerings. Trouble is though that playing games can take over your smartphone especially if you have kids that like to try and beat their high score on Angry Birds or Temple Run. Now though we have news of the Play Mg Android ICS Wi-Fi gaming device.
The MG gaming device has gone up for pre-order with shipping promised for the beginning of next month, and you even get some nice goodies thrown in with the $149.99 asking price. It has some games already preloaded to get you started, and they even throw in a $10 credit for Google Play apps along with an 8GB microSD card.
It has Android Ice Cream Sandwich that runs on a single core 1GHz processor and the display measures 4-inches with 480 x 800 resolutions that is protected by Gorilla Glass. The unit is powered by a 1,880 mAh battery that promises almost four hours of playing time, and the unit also has 4GB of on board storage.
The device even features some built-in tools that allow parents to keep a check on what is being installed to the device, and how long is being spent playing each game or app. A designated Digital Wallet allows for the setting up of a special allowance so kids can purchase games, and certain activates can be blocked thanks to the Remote Trust feature.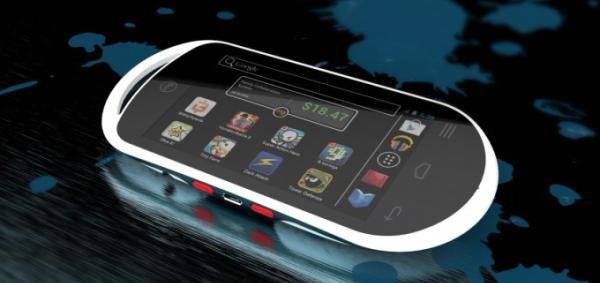 Some of the pre-loaded games include the likes of Need for Speed: Hot Pursuit, Homerun Battle 2, and NBA Jam among others. The MG has full access to the Google Play Store and while it is currently priced $149.99 it is expected to go up by $20 once it starts shipping.
Unfortunately the device only seems available in the US for the time being from either PlayMG.com or Amazon.com. Check out the video demo below and tell us if the device is worth buying or a waste of time?