Cinemagram Android app, still waiting for release
Things to do with pictures are moving on from the static images you can post via Instagram, especially as back in April the iOS platform gained a little app called Cinemagram, a mobile app that can bring a bit of life to your pictures by creating a hybrid between images and video as a GIF. However unfortunately this neat little app has yet to find its way onto the Android platform.
The Cinemagram app for iPhone, iPod Touch and Apple iPad enables the user to create an image that is part photo and part video along with applying xpro and vintage filters to jazz up your moving creations and then share them with Facebook, Twitter and Tumblr.
With the Cinemagram app the use can take a still shot, film a short video clip and then combine the two, which then animates a small area of the photograph and turns it into a GIF, although they use quite a few frames so are roughly between 1MB and 2MB each.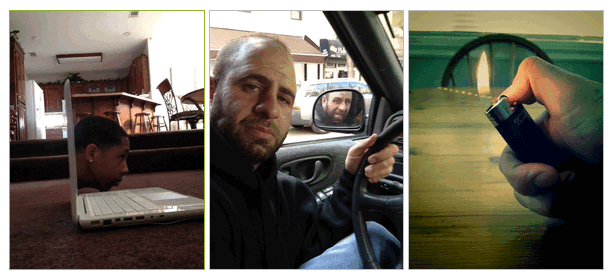 But will the Cinemagram app eventually be finding its way to the Android platform? Well the answer to that question is yes according to Android Police, as one of their readers contacted the app developer and word is the Cinemagram team is already working on an Android port of the application.
The iOS version of Cinemagram has recently seen an update to include geofeeds, and an image enhancer, along with support for the iPhone 5 and is iOS 6 ready, and the iOS faithful can grab the app for free from iTunes.Whilst over at the Cinemagram site there is a selection of images available to view, one is embedded below.
However the wait for Cinemagram to come out to play on Android continues with no real word on just when the app will arrive for Android users, but at least you now know Cinemagram will be coming to Google Play eventually.
Will any of our Android readers be pleased to see the Cinemagram app come to their platform, albeit having to wait maybe for some time yet?