Microsoft Surface vs Apple iPad, specs and screen
We've recently been giving readers more developments about the Microsoft Surface tablet that is heading for a release on October 26. The Surface will be available in two versions, the Windows RT Surface and the Windows 8 Pro Surface and is gaining a lot of positive attention right now. It could be that Apple has a rival to the iPad on its hands so today we thought we'd look at the Microsoft Surface vs. Apple iPad, specs and screen.
We'll start with a look at the specs of each followed by some details about a screen comparison. We will give you details of the Microsoft Windows RT Surface tablet and the latest iPad so you have an idea of what each has to offer. A few things we will mention first are that the Microsoft Surface RT is a Wi-Fi only model, has VaporMg magnesium casing and a kickstand, and runs on the Windows 8 RT operating system while the new iPad has Wi-Fi and Wi-Fi + Cellular, aluminum casing and runs on iOS 6.0. Let's take a look at some of the other specs and features courtesy of iPhone Hacks.
Processors
The Surface RT has an NVIDIA T30 quad-core processor while the iPad has an A5X dual-core processor.
Displays
The Surface RT has a 10.6-inch multi-touch display with resolution of 1366 x 768 and the iPad has a 9.7-inch multi-touch Retina display with resolution of 2048 x 1536.
RAM and Storage
The Surface RT has a tidy 2GB of RAM and 32 or 64GB storage options (expandable). On the other hand the iPad hasn't as much RAM on only 1GB and has 16, 32 or 64GB storage options but this is not expandable.
Cameras
The Microsoft Surface RT has 720p rear and front-facing cameras (full details not yet known) while the iPad has a 5-megapixel rear camera and VGA front-facing camera.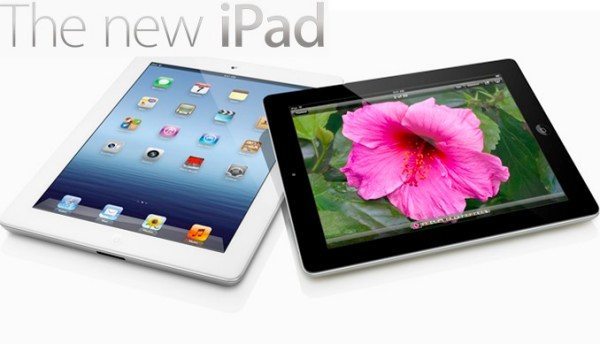 Ports, Wireless and Battery
The Surface RT has full-size USB 2.0, microSDXC card slot, headset jack, HD video out, cover port, Wi-Fi 802.11 a/b/g/n, Bluetooth 4.0 and a 31.5 watt hour battery. Meanwhile the iPad has a 30-pin dock connector port, 3.5mm stereo headphone minijack, Wi-Fi 802.11 a/b/g/n, Bluetooth 4.0 and a 42.5 watt-hour battery.
Dimensions
The Surface RT measures 10.81-inches x 6.77-inches x 0.37 inches and weighs 1.5 pounds while the iPad measures 9.5-inches x 7.31-inches x 0.37-inches and weighs 1.44 pounds.
Pricing and Color Options
If you want the Surface RT you can only get it in black and the price is $499 for the 32GB version without the Touch Cover, $599 for the 32GB version with Touch Cover or $699 for the 64GB version with Touch Cover. The iPad come in black or white color options and is priced at $499 for 16GB, $599 for 32GB or $699 for the 64GB version.
So there you have the key specs and more info so you can compare the two tablets but we also want to investigate the screens further. The iPad has a higher-resolution display than the Microsoft RT Surface and so it would be easy to assume the display is better but it seems that's not the whole picture, or is it? An article on iDownload Blog looks into the two screens and notes Microsoft's claims that the Surface display outperforms that of the Retina display on the iPad. This is quite a claim considering how highly-regarded the iPad Retina display but it seems one area of the display where the Surface is better is referred to as 'perceived resolution.'
This was explained by Microsoft engineer Steve Bathiche who told how the amount of glare from reflected light on the Surface tablet can be reduced with ClearType technology. Bathiche detailed how more detail can then be seen on the Surface RT tablet display than the iPad's display and this seems to be the substance of Microsoft's claims of a better screen. It seems to us though that unless you plan to use your tablet sitting in the sun then this isn't particularly relevant to a lot of people, although Microsoft seems to think otherwise.
We're interested to hear your views on these two tablets. If you are considering purchasing a new tablet soon, would you choose the Microsoft Surface tablet or the iPad? Could you be tempted away from the iOS or indeed Android platforms to Windows 8? Let us know with your comments.