Microsoft Surface Tablet in wonderful video promotion
Several months ago we started bringing readers details of an upcoming Microsoft tablet with two variants that are set to be released on October 26, the Windows RT Surface and the Windows 8 Pro Surface. We are now very close to launch and the anticipation for the Microsoft Surface tablet is building up nicely so we thought to keep you going while you're waiting we'd bring you a wonderful video promotion. Even if you hadn't already considered purchasing the Surface you might well change your mind after this slick and polished promo from Microsoft.
The Surface was announced back in June and we recently told how an Apple event to announce the iPad mini might now take place on October 23, maybe in a bid to overshadow the appearance of the Surface just days later. There are still plenty of elements about the Surface tablet that are not yet known and the video that was released in June plays up to this, with a very enigmatic and mysterious feel. As we're only days away from seeing the Surface hit shelves we thought it would be good to give readers the original promo look. You can view the video, which is just over one minute long, below this story.
We were reminded of the video by Redmond Pie, which predicts that more promotional videos for the Surface are imminent and point out that billboard posters for the tablet are now being displayed in many US cities. Hopefully before the actual release we'll see something that shows us a bit more about what we can expect in the way of features. The Windows RT Surface tablet comes in 32 or 64GB storage options while the Windows 8 Pro Surface comes in 64 or 128GB variants.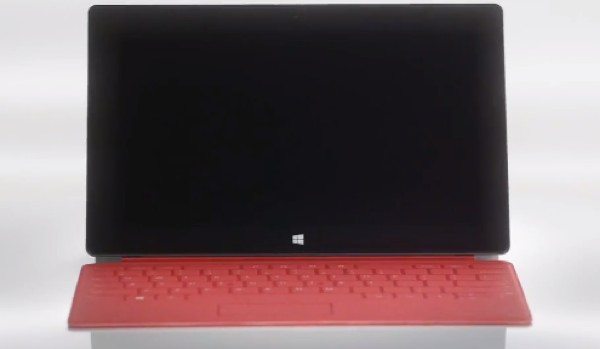 Rumored specs and features for the Windows RT Surface are a 10.6-inch display and NVIDIA Tegra-based processor while the Windows 8 Pro Surface also has a 10.6-inch display but more oomph in the form of an Intel Ivy Bridge Core i5 processor. We have to say that looking at the video again it has got our mouths watering and Microsoft could have a really credible rival to the Apple iPad on its hands. Indeed judging by many of the comments to the YouTube video, Microsoft could achieve some really big sales of its upcoming tablet.
We're really interested to hear from readers about the Surface tablet. Are you eager to find out more about this and can't wait to see it arrive just in time for the holiday season? Will you be adding it to your wish list? Let us know with your comments.