Samsung Galaxy Note 2 SA Vodacom and MTN release
Since Samsung first announced officially the new version of the Galaxy Note consumers around the world have been waiting for the device to reach their region. The handset first started to land in consumers hands a few weeks ago, but the device is slowly reaching other areas as we now have news of a Samsung Galaxy Note 2 South Africa Vodacom and MTN release.
The company's South Africa arm has just officially announced the availability of the Samsung Galaxy Note 2 in Cape Town, and as iafrica are reporting brings the successor of the hugely successful original model that has sold more than ten million units around the world so far, to the country.
Samsung's latest version of the phablet device sees the screen size increase to 5.5-inches up from 5.3-inches, with a screen resolution of 1280 x 720. There is also the improved Samsung S Pen Stylus that the company showcased with the new functions such as Quick Command, and Air View that allows owners to preview content by hovering the device over a file or folder.
Powering the device is Samsung's own quad core Exynos processor clocked at 1.6GHz that is coupled with 2GB of RAM, and the smartphone comes with Android 4.1 Jelly Bean straight from the box. On the back of the device is an eight megapixel camera while around the front is a 1.9 megapixel shooter for video conferencing.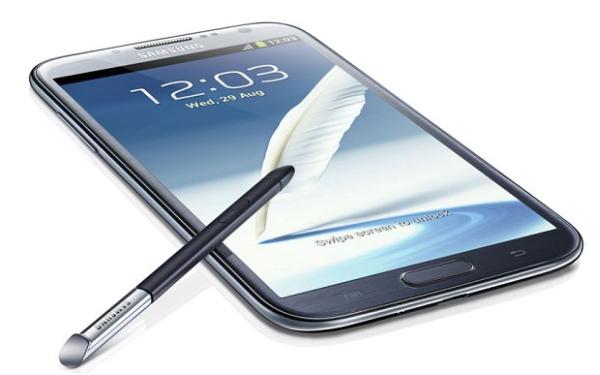 Samsung is offering the Galaxy Note 2 in 16GB, 32GB, and 64GB storage options, which can be increased by up to a further 64GB via a microSD card. Interested consumers can pick the handset up now via MTN and Vodacom, and the device has a recommended retail price of R8000.
The company has also revealed that there will be a 4G LTE version available to consumers by the end of this year. Are you going to order the Galaxy Note 2?