LG Optimus Vu unleashed now for India
If you are one of our many loyal readers in India and have a preference for smartphones with larger screens then we have good news for you today. The LG Optimus Vu, sometimes described as a 'phablet' has now been launched in India with a special press event for it on Monday and in other regions where it has already been released it has been hugely popular. It could be real competition then for the already-released Samsung Galaxy Note 2.
We've written many times now about the LG Optimus Vu and its natural competition the Galaxy Note 2 and we think many readers in India will be pleased to see the arrival of the Optimus Vu. It's priced at Rs 34,500 as opposed to the Galaxy Note 2 at around Rs 39,000 and has some very decent specs as well as looking very sleek and stylish.
Some of the key specs and features of the Optimus Vu include a 1.5GHz NVIDIA Tegra 3 quad-core processor, 5-inch XGA IPS display with resolution of 1024 x 768 and 256ppi, 1GB of RAM, 32GB of internal storage (not expandable). There's also an 8-megapixel rear camera with autofocus, LED flash, geo-tagging, face detection, image stabilization and 1080p video capture as well as a 1.3-megapixel front-facing camera.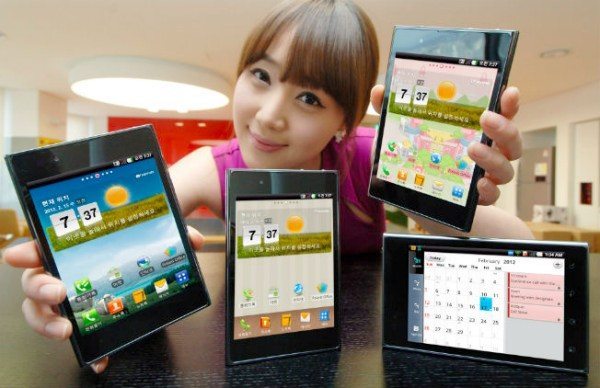 The Optimus Vu runs on the Android 4.0 ICS operating system and although it would have been nice to see 4.1 Jelly Bean we would imagine an update might follow. The dimensions of the Optimus Vu are 139.6mm x 90.4mm x 8.5mm and it weighs 168g as detailed by BGR India. The trend at the moment seems to be for phones with large displays and all in all the LG Optimus Vu is a very nice device that could achieve a lot of sales in India.
We'd like to know what you think of the Optimus Vu and whether you may purchase it? Maybe you think the Galaxy Note 2 is a better investment? Let us know by sending us your comments using the box below.