iPad mini parody with Steve Jobs rap
I'm sure the whole mobile space will be turning their eyes towards Apple later today as today is the big day when Apple takes the wrapper off their smaller iOS slate the iPad mini, but you didn't expect such a momentous occasion to go by without the iPad mini getting a little parody video before hand did you?
Yes that's what we have for your readers viewing pleasure below, a parody video of the Apple iPad mini, which kicks things off with MC Cook making a dismal hash of rapping about the new smaller iPad, and thus Steve Jobs is back in ghostly form to do the rapping thing.
The Steve Jobs: Back In Line (iPad Mini Parody) video comes our way courtesy of Phone Arena, and by way of MondoMania and last three and a half minutes in which the ghostly former Apple CEO goes against his grain and touts the upcoming iPad mini.
You've probably heard those that have said that Steve Jobs was against delivering a smaller iPad, and even in the footage they have a characterture of the founder of Amazon, Jeff Bezos falling short of calling Jobs a liar, but he would like the iPad mini a lot more if it were called the Amazon Kindle Fire.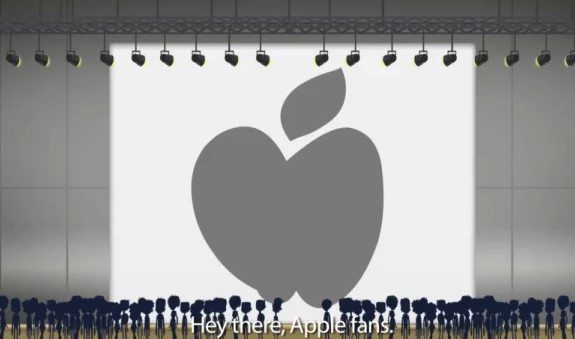 And to be honest times do change, so if Steve was alive now who's to say that he wouldn't have been right behind the smaller iOS slate, but no matter whether Jobs liked or dislike the idea of an iPad mini it is coming later today.
Anyway if you are into rapping or anything to do with Steve Jobs, you can head on down and mash that play button to check out the iPad mini rap…enjoy.