Apple iPad Mini price points
As everyone knows, Apple is expected to unveil the Apple iPad Mini on the 23rd of this month, and if the rumours are to be believed the smaller iOS tablet will become available in various capacities ranging from 8GB up to 64GB, but as with everything when it comes to Apple gear, nothing is actually finalised until Apple unveils the device.
Even though there has been nothing from Apple that confirms they will deliver the Apple iPad Mini, the general consensus is that they will, and we have already been treated to rumoured prices Apple will be asking for the smaller iOS slate, although again unconfirmed.
According to an article over on AllThingtsD, analysts believe that the entry level Apple iPad Mini will command a price point of somewhere between 299-bucks and 349-bucks, whilst Shaw Wu, an analysts for Sterne Agee says that they don't believe Apple needs to price the iPad mini at 199-bucks to match the Google Nexus 7 tablet.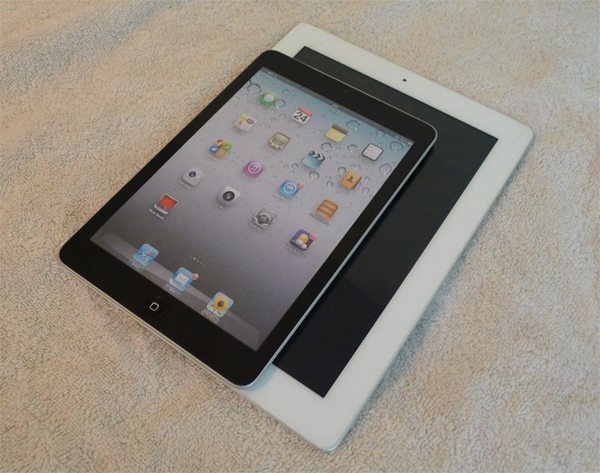 The analyst believes that Apple will offer the iPad mini at a price point of $299 or $349, which apparently makes sense as the entry level Apple iPad 2 price point is $399 and the entry level iPod Touch is $199, but the big question is will Apple price the iPad mini in line with their margins, or whether they will attempt to corner the smaller tablet market and try and kill off rival devices.
Whilst over on 9to5 Mac, apparently sources claim that the base model of the Apple iPad mini will have a price point of 329-bucks in the US, and there will be two higher capacity iPad mini's in WiFi only and will command a price tag of 429-bucks and 529-bucks.
Apparently the sources also say versions of the smaller iOS slate that will work with cellular networks will also become available, and these will command a 130-buck premium over their corresponding storage capacity WiFi only versions, which should mean WiFi + 3G iPad mini's will have a price point of 459-bucks, 559-bucks and 659-bucks.
Of course all these price points could be either spot on to completely wrong, as only Apple knows what they will be asking for the iPad Mini once the device is unveiled on the 23rd of October, and there are numerous liveblogs at worldwide times scheduled for the event , and if you wish to know the times of those liveblogs you can check out Here.
When Apple unveils a new device more often than not that device grabs a great deal of attention in the mobile space, but the smaller tablet segment is currently dominated by Android slates, and whether the Apple iPad mini will be able to grab a large slice of that segment remains to be seen.