Running Dead iOS Game, surviving Zombies attacking
Gamers have long enjoyed playing games that involved killing various zombies for a number of years, and they have even appeared in the likes of the Call of Duty franchise gaining a huge following. There are also a number of games on the iOS platform and today we have news of the Running Dead iOS Game, which sees you surviving Zombies attacking you.
The game is brought to you by Leal Arts and has recently been updated, which sees players trying to run away from zombies that have decided to take over your town. You are not just chased by the zombies as they also try and block you from the front, but you can shoot them with your handgun while you are trying to outrun the zombies coming from behind.
Players don't really need to aim though as soon as you are in range a red block appears on the zombie's head, so all that is needed is a quick pull of the trigger. On your travels you can collect power ups such as more ammunition, special survivor shots, and even land mines.
As you are running you will have to navigate around abandoned vehicles or empty buildings, and you can control your characters movements by tilting the device or tapping the screen. Every time you play you will discover a new path, and coins can be earned for the more kills and distance covered that can be used to purchase new guns.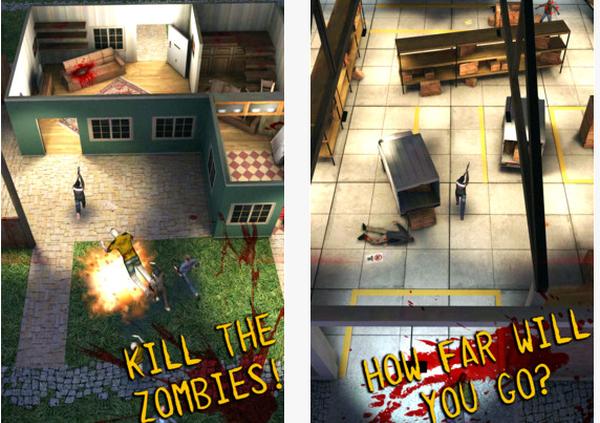 The game features stunning graphics with endless levels that will keep you playing for hours, and there is a leaderboard for most distance, kills, and score. The recent update brings a new sharing feature for users to put their stats onto Facebook, new zombies, extra achievements, support for the iPhone 5 and iOS 6, and much more.
Users that have already downloaded the game have given it favourable reviews, and Running Dead is available on the App Store for only $0.99. Unfortunately the game is not available for UK users.