Google Nexus 7 by Asus gains Chromium OS port
If you are one of the Android faithful you will know that many love to run custom ROMs on their mobile device, and today we learn that the Google Nexus 7 has received a port by developer Hexxeh of the Chromium OS to the Nexus 7, and for those that might not be aware, Chromium OS is an open source version of Google's operating system and Chrome web browser, Chrome OS.
According to an article over on Liliputing, even though a user can simply install the Chrome browser on their Android device to receive many of the features, the Chromium OS offers some advantages such as allowing a user to use Chrome on a mobile device in the same way it works on Mac, Linux and Windows desktops, along with supporting Chrome apps and extensions.
The port of Chromium to the Google Nexus 7 by Hexxeh is currently still a work in progress, as the developer say he still need to do some 'neatening' before Chromium OS is ready for public use.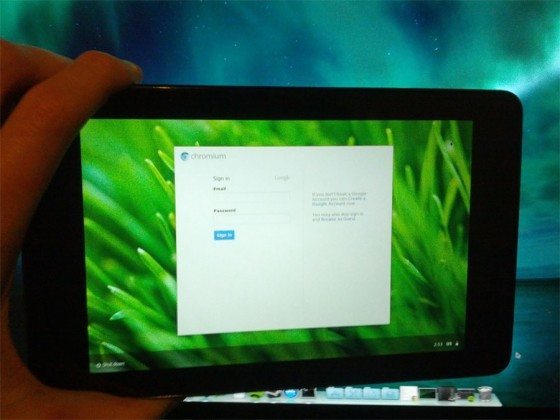 As you probably know, Chrome OS is lightweight, boots rapidly and wakes from sleep in an instant, but at this time it is somewhat unclear whether the Chromium OS runs as smoothly on the Asus built Android Jelly Bean slate, as Chrome OS does on the Samsung Chromebook.
So there you go, although it is not clear just when Chromium might be ready to play nice on the Nexus 7, you at least now know a port is in the works, and whilst you wait you could always try out Ubuntu on the Nexus 7, but apparently that doesn't run that smoothly either.