Samsung Galaxy Note 2 wireless charging is possible
If you are the proud owner of a Samsung Galaxy Note 2, you will be aware that unlike the new Google Nexus 4 by LG, the Galaxy Note 2 does not feature wireless charging capabilities. However that's not to say the Galaxy Note 2 could never do wireless charging, as if you daring enough to do a little mod to your Android Jelly Bean handset you now can.
According to a report over on Ibtimes, Ryan_G, a member of the XDA-developers forum, has come up with a mod to allow wireless charging with the Samsung Galaxy Note 2 that makes use of the HP Touchstone wireless charging solution.
Apparently those Samsung Galaxy Note 2 owners that would like to give the modification a shot will require a few components to achieve the goal, which includes a Palm Touchstone, Palm Touchstone case, thin multi-core wire, electrical tape, heat shrink, and soldering equipment.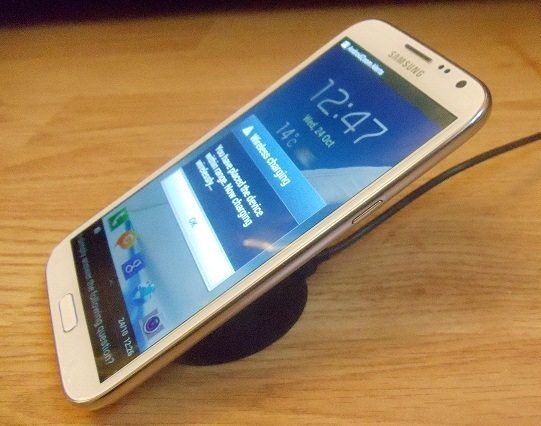 The mod to achieve wireless charging with the Galaxy Note 2 is apparently inexpensive and only takes roughly ten minutes to accomplish.
Basically what you do is take the induction coil on the Touchstone case and attach to the inside of the Galaxy Note 2 back cover, and if done right you should be able to reattach the battery cover, and once done you should be able to place the Android smartphone/tablet combo on the charging dock and the handset should charge without any physical attachment, seems simple enough.
Of course if you would like to follow Ryan_G's complete instructions on how to give your Galaxy Note 2 a wireless charging capability you can do so by hitting up here and following the seven steps provided, and of course if you do attempt the mod, feel free to let us know if all goes well by dropping us a line to our comments area below.