iPad 4 first look video: the good and bad
The iPad 4 will soon be coming out to play, and iOS slate is an upgrade to the new iPad, which means of course if you own the new iPad, you will no longer have the new cutting edge Apple slate. And so you can make an informed judgement on considering whether to pick up the 4th generation tablet from Apple we have a first look video for your viewing pleasure below.
The 4th Generation iPad first look video come our way courtesy of Cnet, and delivers an almost four minute look at the latest iOS slate, whilst their review article delivers a few good and bad points with the iPad 4, but do say that although the iPad 4 has a faster processor, 3rd generation iPad owners don't need to feel too much envy.
So here are the good and bad points with the new iPad 4…on the upside the iPad 4 does sport the faster A6X processor, which seems to offer double the speed, and an HD front facing camera, whilst improved global cellular compatibility does make the LTE enabled version more appealing, and the App Store still has the widest selection of apps.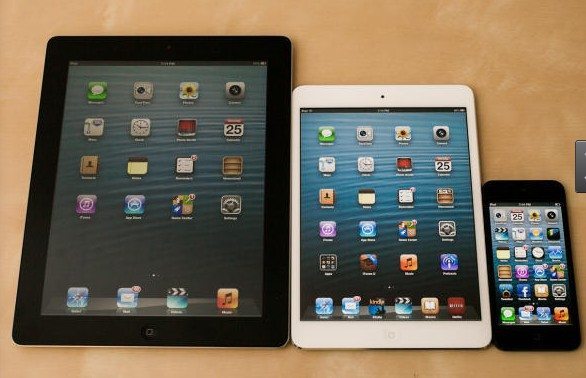 On the downside the iPad 4 is basically identical to the new iPad, with the same weight and size, and screen, most older accessories will not work with the new slate unless you purchase the Lightning connector, and the device is a tad heavy to hold in one hand.
In the video below we also get to see a first look at the Apple iPad Mini, which the commentator says feels like an Amazon Kindle, whilst essentially sporting iPad 2 internals, but when it comes to the iPad 4 the slate is a powerhouse and the fastest iOS device on the market.
Anyway I'll leave it right there and let you head on down to hit that play button to check out the iPad 4 footage and see if you want to upgrade to the latest Apple tablet offering…enjoy.
Will any of our readers be picking up the iPad 4?