Nokia 109 low end phone for the budget minded
Not everyone out there in the mobile space wants a high end smartphone, or perhaps they simply can't afford one, and this is where the low end budget handsets come into their own, and now Nokia has announced a new low end handset called the Nokia 109 feature phone for the budget minded.
The Nokia 109 has been designed for those folk that want an easy to use affordable internet capable handset sporting the familiarity of a traditional keyboard according to an article over on Nokia Conversions, and is apparently Nokia's latest step in their strategy to connect the next billion and beyond to the net.
So what does the Nokia 109 offer the customer? Well the handset has a 1.8-inch TFT 128 x 160 pixel display, GSM 900/1800, Nokia Series 40 user interface, GPRS/EDGE 2G, Nokia Xpress Browser, a 3.5mm Nokia AV connector, and 2.0mm charging connector, a paltry 16MB of internal memory, but there is microSD expansion up to 32GB.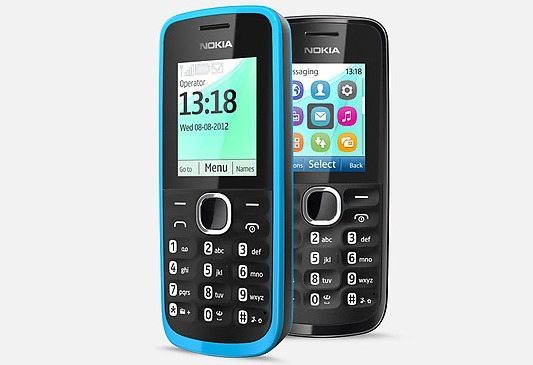 The Nokia 109 also offers access to Facebook and Twitter whilst the eBuddy instant messaging client can be downloaded from the Nokia Store along with more apps including ten premium titles from EA, and the phone has a 800mAh battery that is said to deliver 7.5-hours of talk time and up to 33-days standby time.
As for where you will be able to pick up the Nokia 109, the handset will become available this quarter in Europe, China and the Asia Pacific region, will be available to purchase in black or cyan, and will command a price tag of somewhere around 42-bucks.