T-Mobile Nexus 4 WiFi Calling & HSPA+ spec correction
After weeks of leaks and speculation a few days ago Google and LG revealed the Nexus 4 smartphone to the world, which marked a first for the manufacturer by offering consumers a Nexus branded smartphone. Today though we have news of the T-Mobile Nexus 4 Wi-Fi calling and HSPA+ spec correction.
As TmoNews is reporting there will be no Wi-Fi calling from the upcoming LG Nexus 4 on T-Mobile, which won't be down to the carrier itself as Nexus hardware doesn't get any input from the various carriers that plan to offer the device, so T-Mobile wouldn't be able to request the Nexus 4 had this feature.
Meanwhile as Know Your Mobile are reporting Google has now corrected the specification listing for the recently announced LG Nexus 4 smartphone. The handset was listed to have HSPA+21 compatibility, but this has been changed to HSPA+42, which is a lot faster.
Carriers in the UK are currently busy rolling out HSPA+ services across the country before 4G LTE services get pushed out during next year, but it has to be remembered the LG Nexus 4 doesn't have 4G capability.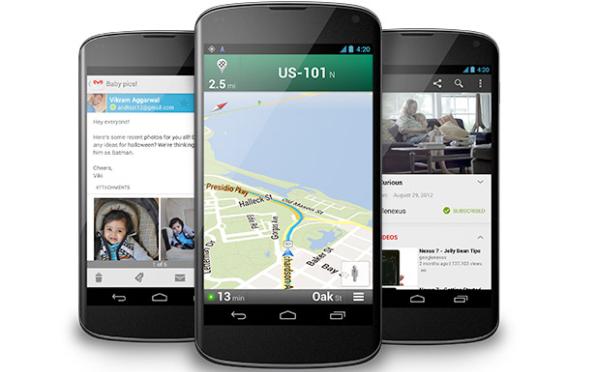 Compared to the regular 3G service HSPA+ is claimed to be about twice as fast, where 4G is even quicker at around four times quicker, and closer to what many households get with their broadband connections with a top speed claimed to be 40-45mbps.
Some tests carried out over in the US earlier this year though found that HSPA+ networks at least matched 4G LTE services, but in some cases even beat them, but it has to be remembered this can depend on location, hardware, and connectivity so these speeds won't always apply.
The handset is set to go on sale in a couple of weeks from November 14th, and SIM free prices start at £239 via the Google Play Store. Will you be getting the LG Nexus 4?