AT&T Sony Xperia TL & LG Optimus G available now
Consumers looking to get themselves a new smartphone at the present time are being treated to an ever increasing line up of hardware to choose from. The choice is quite large if you are looking to purchase an Android smartphone, and over in the US on AT&T the Sony Xperia TL and LG Optimus G are available now.
As an article over on Phandroid is reporting the two smartphones can now be purchased either online or in brick and mortar stores, and for customers that have already pre-ordered the handsets should be seeing them delivered today. The two smartphones represent the flagship devices from both companies, unless you would prefer the Nexus 4 from LG that will be released in the coming weeks and will offer users a more standard taste of Android.
The Sony Xperia TL is the AT&T version of the international flagship Xperia T from the company, and features a dual core processor clocked at 1.5GHz with 1GB of RAM. This is coupled with a 4.6-inch display with a resolution of 1280 x 720.
There is also 4G LTE connectivity and AT&T will sell you the device for only $99.99 on condition of purchasing a new two year contract. This compares to the LG Nexus G that costs $199.99 with the same two year deal, but your extra $100 will get you a device sporting a 4.7-inch True HD IPS Plus display with a resolution of 1280 x 768.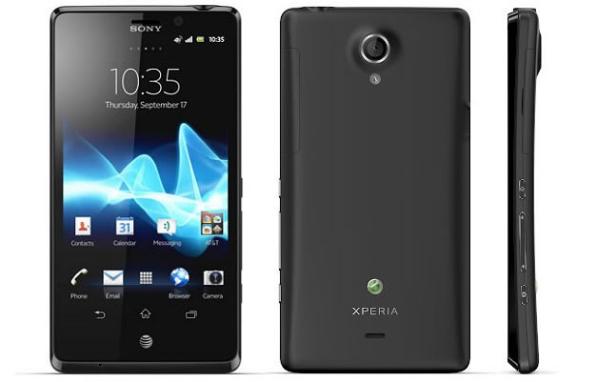 This is powered by the Snapdragon S4 Pro quad core processor clocked at 1.5GHz coupled with 2GB of RAM. While the Xperia TL features a thirteen megapixel rear shooter, the AT&T version of the LG Optimus G has an eight megapixel camera sensor on board.
The two smartphones surprisingly will be shipping running the Android Ice Cream Sandwich operating system, but hopefully should soon receive the Jelly Bean update. Will you be getting the Sony Xperia TL or LG Optimus G?