Nexus 7 against iPad mini in drop test video
To be honest I have never understood those people that purchase a tech device and then proceed to drop that device on purpose to see if it will survive. I mean what a complete waste of money if it smashes. But without those people we wouldn't of course have any drop test videos, which is what we have for your readers viewing consideration below, but this time it is a drop test to see whether the new iPad mini or Google Nexus 7 can come out unscathed.
The iPad Mini vs Nexus 7 Drop Test video comes our way courtesy of Phone Arena, by way of Android Authority, and delivers just over five and a half minutes of drop test torture of two of the hottest tablets this holiday season, that could make both the iOS faithful and Android faithful shed a tear as the iPad mini and Nexus 7 are dropped from roughly four and a half feet high onto the ground several times.
In the footage you will get to see both the iOS slate and the Android Jelly Bean slate dropped on their sides, back and front just to see which tablet can fair the best out of the two.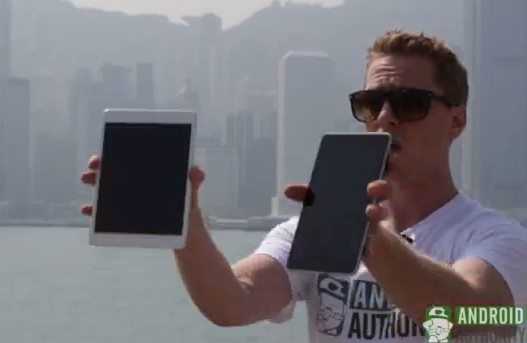 Now obviously we here at Phones Review do not suggest an owner does the same as in this video, because, well at the least, attempting to damage your tablet would void your warranty, and as you have shelled out your hard earned cash you wouldn't wish to waste it, so leave it up to the guys who don't mind trashing tech gear.
As I have no wish to spoil your viewing of the drop test video I wont reveal just how the iPad mini and the Nexus 7 fair in this test, but rather let you get the tissues out, head on down and hit that play button so you can check out the result for yourself…enjoy.