Nexus 7 vs iPad mini and the obvious choice
The smaller tablet PC market has just got more complicated with the recent launch of the iPad mini, which has come around the same time as Google announced some new versions of the already popular Nexus 7 device. Today we are looking at the Nexus 7 vs the iPad mini and trying to help you make the obvious choice.
There can be a number of reasons why consumers decide to purchase a certain device over another, which can sometimes not just come down to price or brand loyalty, and this could certainly be the case when looking at the Apple iPad mini and Google Nexus 7.
Processor and Power
The iPad mini uses the same Apple A5 1GHz dual core processor that is found in the iPad 2 that is coupled with 500MB of RAM, while the Nexus 7 has the upper hand here by using the Nvidia quad core Tegra 3 chip clocked at 1.2GHz with 1GB of RAM.
Display
On the Nexus 7 you get a seven inch screen with a resolution of 800 x 1280 that provides 216ppi, which compares to the 7.9-inch iPad mini display at a resolution of 1024 x 768 that offers 163ppi.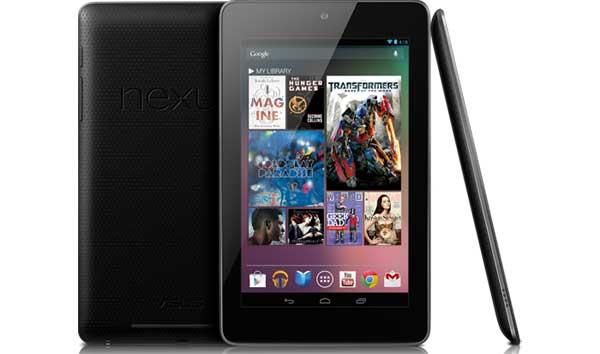 Storage
The Nexus 7 now comes in either 16GB or 32GB storage options without the possibility of expanding further, which compares to the iPad mini that has the option of 16GB, 32GB, and 64GB that also can't be expanded further by the user.
Dimensions and Weight
Apple's iPad mini measures in at 200mm x 134.7mm x 7.2mm weighing 312grams for the Wi-Fi+ cellular model, where the Nexus 7 32GB + 3G measures 198.5mm x 120mm x 10.45mm and weighs 340grams.
Cameras
This is where the iPad mini wins hands down as it features a 5MP rear camera and a 1.2MP unit on the front, where the Nexus 7 only has a 1.2MP front facing camera.
Software
The iPad mini will come running iOS 6 but will soon be upgraded to iOS 6.0.1, while the Nexus 7 is currently running Android 4.1.2, but the company has this week announced Android 4.2 Jelly Bean that should be finding its way to the Nexus device soon.
Pricing
Pricing for the Wi-Fi only iPad mini starts at £269/$329 for the 16GB model with the Nexus 7 is priced at £159/$199. The 32GB Wi-FI and cellular Nexus 7 is priced at £239/$299 that compares to the 32GB iPad mini with the same connectivity that is priced at £449/$559.
When it comes to choosing between the two products those that already own an iOS device are likely to choose the iPad mini, but if cost is your main decision the Nexus 7 will probably be at the top of many consumers' wish lists.
Do you have an obvious choice between the iPad mini and Nexus 7?