Android 4.2 camera feature leaks early for Galaxy Nexus
Despite cancelling its special Android event earlier this week because of Hurricane Sandy, Google still managed to reveal a number of new products alongside another version of its mobile operating system Android 4.2 Jelly Bean. There was no time scale given about the software's availability, but the camera feature of Android 4.2 has leaked already for the Samsung Galaxy Nexus.
Google revealed the new software earlier this week with a number of new features, but as GottaBe Mobile are reporting owners of the Galaxy Nexus that have been rooted can make use of the Photo Sphere feature of Android 4.2 now.
This is thanks to an APK file that was originally found by Android Central, and is also available for owners of the Galaxy Nexus on US carriers Sprint and Verizon by following a few simple instructions to get the feature up and running.
The feature is one of the biggest new things to be announced with Android 4.2 and takes panoramic photos to a new level, as the feature will allow users to take images in any and every direction before putting them together to create one impressive photo.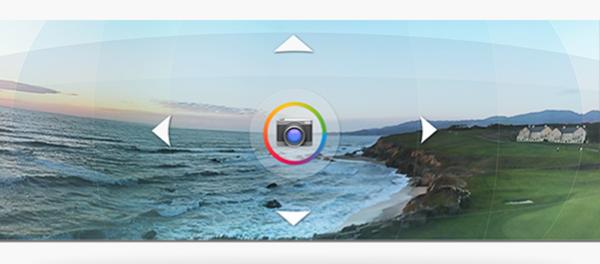 Android 4.2 has yet to be announced for the Samsung Galaxy Nexus, but the software will come with both the Nexus 4 and Nexus 10 later this month, and should rollout to other Nexus devices shortly after with any luck.
If you have a rooted Galaxy Nexus and want to try out the new feature yourself you can download the APK file from here, before placing the zip file onto the root of the handsets storage space. Then a reboot into recovery mode is needed and it is a good idea to make a back up now just in case something goes wrong.
The downloaded zip file then needs flashing and once finished a reboot is all that is needed to have the camera feature of Android 4.2 on the handset, but it has to be remembered only do this if you are confident in doing such things on your handset, and if not it would be better to wait for the official Android 4.2 update to be released.
Do you like the look of the new features in Android 4.2?