Google Nexus 4 vs Nokia Lumia 920, Christmas gift choice
We are now in that time of year again when we are thinking about what to buy friends and family during the run up to the holiday season now Halloween has past, or what we might want to treat ourselves with. When it comes to getting a new smartphone there is arguably more choice than ever, and today we are looking at the Google Nexus 4 vs the Nokia Lumia 920 for a Christmas gift choice.
Obviously the two handsets in question operate on two different operating systems, but if you are not overly bothered whether you get an Android or Windows Phone 8 device these two handsets are worth considering.
Processor and power
Both handsets use Qualcomm processors but the LG Nexus 4 uses the 1.5 GHz quad core Qualcomm Snapdragon S4 processor coupled with a Adreno 320 GPU and 2GB of RAM, while the Nokia Lumia 920 uses a 1.5GHz Qualcomm Snapdragon dual core Krait chip with 1GB of RAM.
Display
The Nokia Lumia 920 features a 4.5-inch IPS TFT touchscreen that has a resolution of 1280 x 768, which compares to the Google Nexus 4 that has a 4.7-inch True HD IPS Plus display with 1280 x 768 pixel resolution, which is arguably the better of the two displays.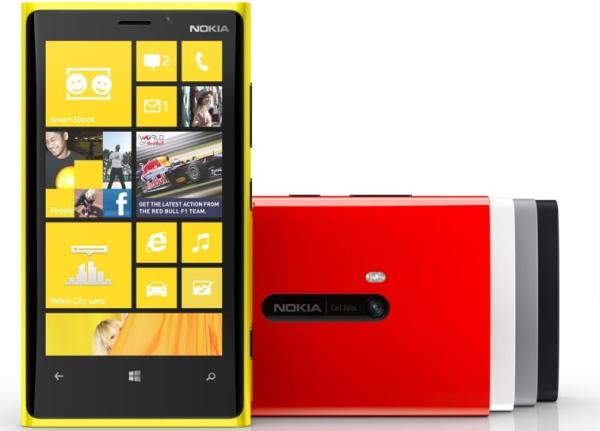 Storage
The Nexus 4 comes in either 8GB or 16GB without the option of expanding this further, while the Lumia 920 has 32GB of on board storage that also is not expandable, which seems to be a growing trend from certain handset manufacturers.
Cameras
Nokia has long been famous for having smartphones with great cameras fitted, and the Lumia 920 looks set to continue this trend with an 8MP rear camera with PureView technology, while around the front is a 1.3MP shooter. This compares to the Nexus 4 that features an 8MP rear camera with a 1.3MP front facing shooter.
Design
The Lumia 920 measures in at 130.3mm x 70.8mm x 10.7mm weighing 185 grams, which compares to the Nexus 4 that measures 133.9mm x 68.7 x 9.1mm weighing only 139 grams. Both handsets have a nice slim look to them, but the Nokia is available in brighter colour options if that's your thing.
Software
The Nokia Lumia 920 will obviously come running the new Windows Phone 8 operating system that promises seamless integration with Windows 8, while the Nexus 4 will launch with Android 4.2 Jelly Bean.
Pricing
Google is selling the Nexus 4 starting at £239/$299 for the 8GB version going up to £279/$349 for the 16GB, while the Nokia Lumia 920 in the UK is thought to cost around £380 SIM free.
Are you considering getting either the Nexus 4 or Nokia Lumia 920?