Samsung Galaxy S3 & Galaxy Note 2 release sees impressive sales
There was a time that the smartphone market was all about what Apple offered the world, especially back in 2007 when the original iPhone made its debut. Fast forward to now and things have changed somewhat with Samsung also having the same appeal in the smartphone market as Apple, and this is represented with the impressive sales figures that have come to light for the Samsung Galaxy S3 and Galaxy Note 2.
Back in the summer Samsung unveiled their latest flagship smartphone in the form of the Galaxy S3, and according to Phandroid sales of the device are still doing well as the company has found its place in the smartphone market. The handset has reportedly already passed the 30 million mark in sales as consumers are still snapping up the device.
Last year the company found itself a nice little niche in the market with the release of the original Galaxy Note, with the 5.3-inch phablet device quickly gaining a huge following. The handset didn't quite match the success that Samsung had seen with its popular Galaxy S range of devices, but this wasn't helped with the fact many US consumers missed out on the device altogether.
This time around though with the release of the Samsung Galaxy Note 2 it seems the device won't be too far away from the Galaxy S3 with regards to sales, as the new version has sold 3 million units in only twenty days of being available. While this still doesn't compare to the sales figures that are normally seen with the launch of a new iPhone, it is still pretty impressive.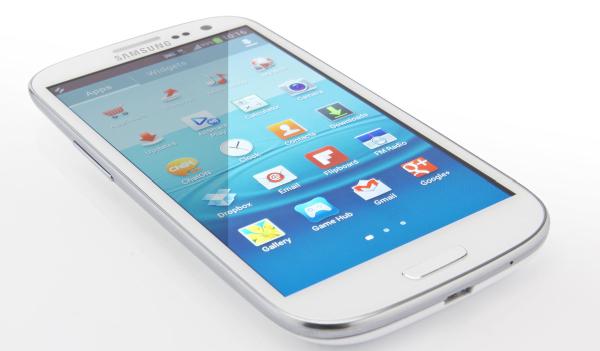 These figures come as many consumers in the US are still waiting to get their hands on the Galaxy Note 2, which will be hitting the likes of AT&T and Verizon this month. Once the two largest carriers in the country have the smartphone available for their customers sales are likely to rocket further.
We are now entering the busy Christmas shopping season which will push sales up even further, and Samsung themselves claimed that the launch of the iPhone 5 pushed sales of their handsets with the company seeing some of its best weeks sales wise.
The appeal of owning an iPhone is still strong but there were many fans of the device left disappointed with Apple's latest offering, which has seen some picking up a smartphone from Samsung instead.
Have you recently got a new Samsung smartphone?