Bugatti case review for iPhone 4/4S, Galaxy S3
While some people look at their smartphone as a tool to get them through the day, others believe that it's a fashion accessory. However, because many of them look pretty similar those vain types look for ways to not only show off their handsets, but also look for some protection as well. While we would love to be sent one of those cases incrusted with diamonds, we're more than happy to receive three Bugatti cases, one for the iPhone 4/4S, another for the Galaxy S3 and finally a universal one.
Whenever we receive any products to review we can usually get a good idea of their quality even before we have taken them out of their packaging, which is why we are very impressed with what we first saw. Just smelling that genuine leather instead of some of the other cheap materials for some reason feels me with a little joy.
Before we begin do not think that any of these cases are like the ones you purchase from a market stall holder or one of those cheap out of town shops, no these are pure quality and are made to the highest standard. One would have assumed that these Bugatti iPhone and Galaxy S3 cases were made in Italy because of the fine work they do with leather there, but we can tell you that the production and distribution takes place in Berlin.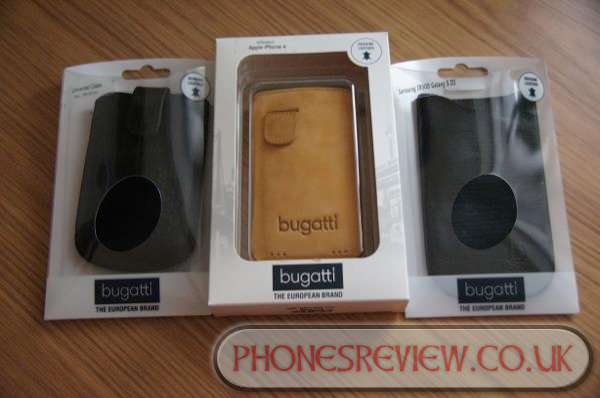 Introduction of the Bugatti iPhone 4/4S Perfect Velvety Case
As mentioned above we have three cases, with the first on our list being the Bugatti iPhone 4 case, which as you may have guessed also fits the 4S. We're glad that we were sent the honey version of this velvety nubuck leather case because it certainly stands out when compared to the other two, which indecently are made from black leather. This has a warm inviting feel that is just begging your iPhone to slide in to. If you're wondering if there are any Bugatti iPhone 5 cases then fear not because there is already a growing selection for you to choose from here.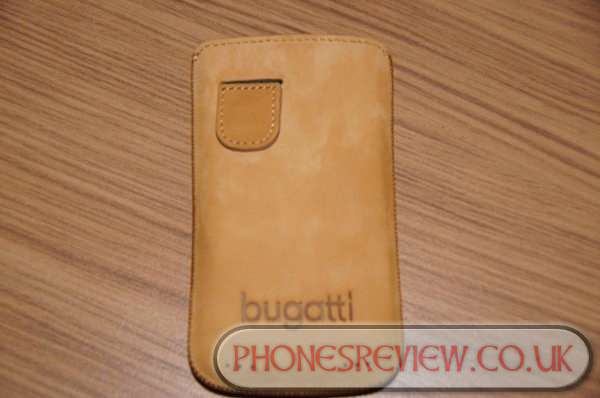 First impressions
Upon taking the case out of its packaging we could tell that we were holding something that has been produced of a high standard (much like their cars) from the material to the stitching. Upon trying an iPhone 4S in the case we did find that it was a little tight, but this is needed so that your handset does not fall out unexpectedly. We had assumed that the sound from the handset when receiving an incoming call would be muffled, but we were wrong.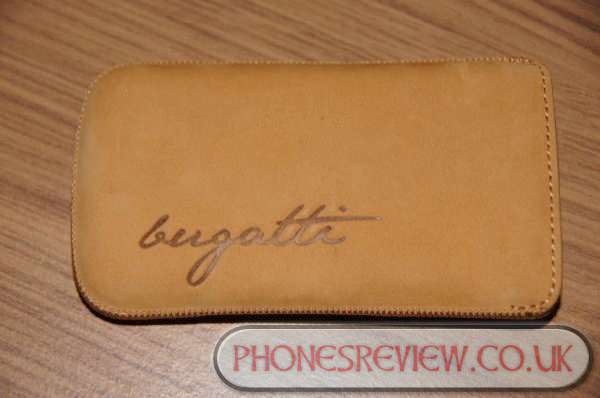 Quality
As we said above the quality of the leather and the stitching is first class, and we love how the name Bugatti has been embossed on both the front and rear of the case.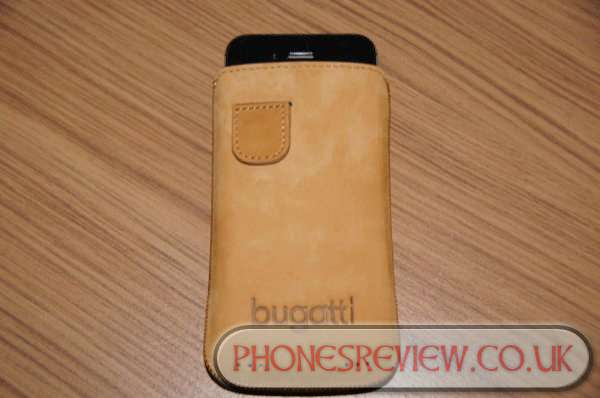 Overall
We already know just by looking at this case when compared to the other two that this is our favorite, not because my wife will be able to use it in her iPhone 4S, but for the simple fact that it makes us feel a little closer to that beautiful supercar.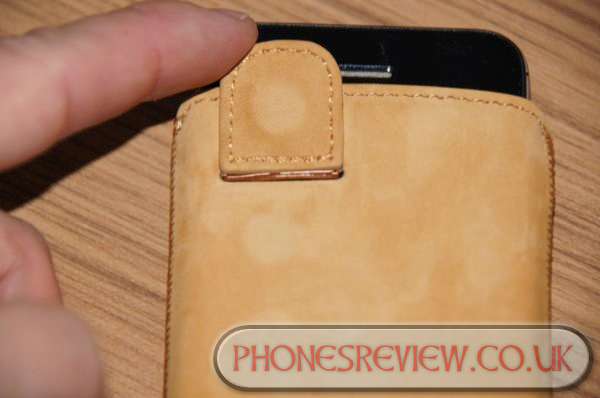 Where to purchase
The best place you can purchase the Bugatti iPhone 4/4S Perfect Velvety case is here at Bugatti Mobile Cases.
_______________________________________________________________________
Introduction of the Bugatti Galaxy S3 SlimFit case
This case does not have the same presence as the previous case, firstly because we don't see such a huge embossed name on the front or rear, and secondly because it has just a slightly cheaper look to it.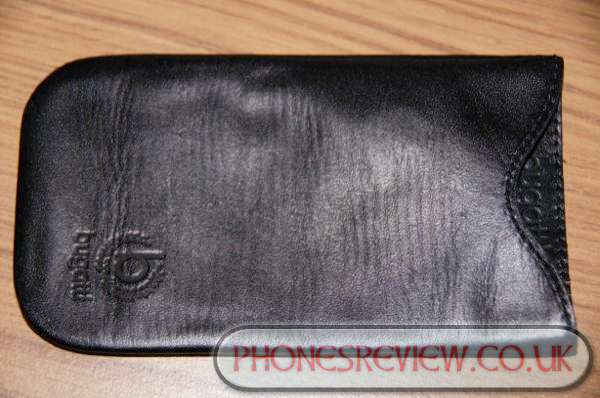 First impressions
We could tell right away that the thinner feel to the case will appeal to more people because of how easy it is to get your Samsung Galaxy S3 in and out of the case. We would have preferred a more in your face colour to make it stand out, but then again many consumers would not want attention drawn to them if it was a loud colour such as red. Getting your S3 in and out is much easier and does not need the aid of that elastic to help draw the phone out like the Velvety case does.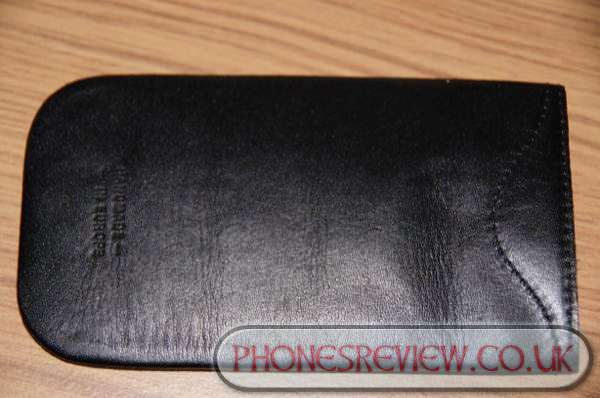 Quality
Again we stress that this case is not up to the same standard as the case above, but leather on the outside and stitching is far better than some other cases we have seen. However, we do love the velvet inside of the case because there's no fear of your handset scratching, and also the fact that your screen will get a wipe over when you slide it in or draw it out.
Overall
If you had a Galaxy S3 and were looking for a case that offered minimal protection, but did not want to add to its weight or thickness then the SlimFit case could be ideal for you.
Where to purchase
Again this case can be bought from Bugatti Mobile cases.
_______________________________________________________________________
Introduction of the Bugatti iPhone 4/4S Universal SlimCase Leather
While this case may not stand out like the first case we reviewed above, we have to say that it does have the edge over the Galaxy S3 case. The case not only looks better quality wise, but you can also see that it has two more features as well.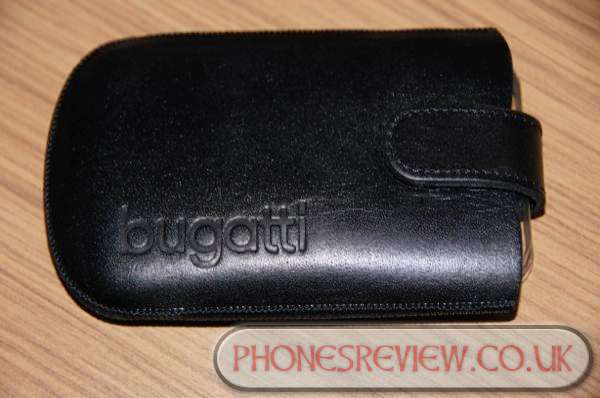 First impressions
Upon removing the case from the packaging we knew that we were dealing with a case that not only offered a little more protection, but also offered a loop to help keep your smartphone in place, along with the ability to have this case attached to your belt as well — perfect for those not wishing to have an unsightly bulge in their pockets.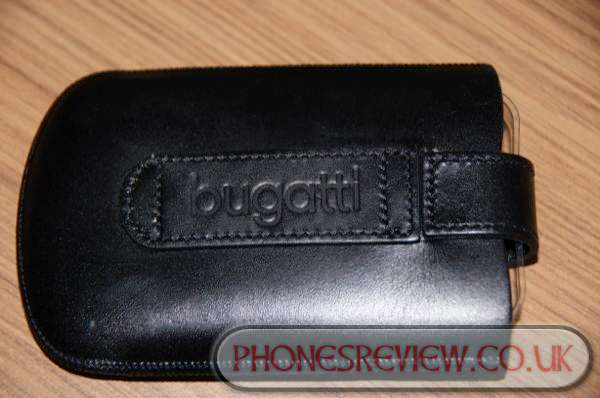 Quality
It's hard to say if this case has the edge in terms of quality when compared to the SlimFit case above because they are both great in their own way. However, we can't help notice that the Universal SlimCase seems much sturdier and has a more pronounced emboss of Bugatti on the front and back of the case.
Overall
If you own more than one type of smartphone and use them at different times, then using a universal case like this would save you some money — which is very important in this current climate. I'd love to use a case like this, but this is more suited to smaller smartphones, so not ideal if you have one of the top of the range handsets.
Where to purchase
Again the best place to purchase this case would be from Bugatti Mobile Cases.