Reasons to choose the Nokia Lumia 820
If the brand new Windows Phone 8 operating system has caught your eye and you're looking to invest in a handset sporting the software then take a look at the Nokia Lumia 820. At a price, which is a little easier on the pocket than the Lumia 920, Nokia has created a device that blends great functionality with some serious style. So why should you plump for the Lumia 820?
Designed for life
For those who prefer a more compact design to larger-framed smartphones, the Nokia Lumia 820 is ideal as not only is it smaller than the Lumia 920, (measuring in at 9.9 x 123.8 x 68.5 mm in comparison to the flagship's‎ 10.7 x 130.3 x 70.8 mm vital statistics), but it also weighs less at 160g in contrast to the Lumia 920's 185g. Whilst 15g may not seem like a massive difference, in mobile phone terms it counts for a lot, and if you don't like your handset to weigh down and bulk out your pocket then the 820 is the Lumia to choose.
Function and fashion
Just because the Lumia 820 isn't a flagship handset, that doesn't mean it doesn't benefit from all the new features brought forth by Microsoft's Windows Phone 8 platform. It still has Kid's Corner, meaning users are able to create a 'guest' area containing selected features that children or friends can use without having access to the phone's other features such as the address book and email.
Internet Explorer 10 is also on board which, compared to Internet Explorer 9, is more efficient, renders pages faster, and with twice as much HTML5 support on board, means web pages look and work exactly as those who developed them intended. Camera functionality has been upgraded too, with the addition of various 'Lenses' that enhance the user's snapper experience. These 'Lenses', created by third-party developers, make the best out of the camera app and include everything from Instagram-esque post-production solutions, to augmented reality efforts such as Nokia City Lens, which takes the images seen in the viewfinder and superimposes real-time information relating to the environs the 'Lens' is being used in.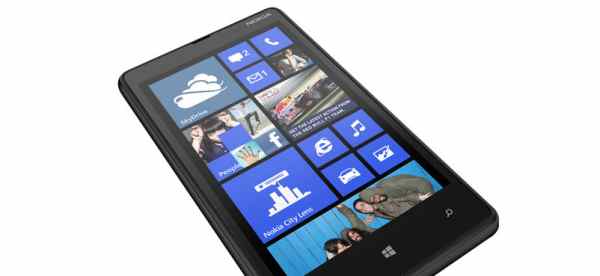 Colour coordination
The Lumia 820 is a bit of a smartphone chameleon too and features a selection of interchangeable cases with loads of colour variations. Taking a leaf out of the feature phones of yesteryear's book, the back cases clip on and off in an instant, meaning you can change the look of your mobile as often as you change your pants. The cases also allow users to charge the device wirelessly, so you can pop it on a wireless charging pad and watch it juice up without the need to connect to a power source.
The Nokia Lumia 820 really is a cool device when it comes to its looks, functionality and also the new features introduced by Windows Phone 8. So, if you're looking for a mobile that stands out from the crowd with unique features, colourful casings, and a wallet friendly price tag, then you'll definitely want to check out the Lumia 820. Please take a peek at the Nokia Lumia 820 in action below thanks to YouTube.
Written by Abbi Cox of Phones 4u, who have great deals on 4G mobile phones.