NowNow jailbreak tweak evokes Siri in Google Search
The revamped Google Search app may have only reached the Apple App Store a week ago but a NowNow jailbreak tweak has already been created that will evoke Siri in Google Search. If you have a jailbroken iOS device you will basically be able to have Siri-like functionality within the Google Search app, launching it with an Activator function.
The new Search app at the App Store has new voice technology that has already received widespread praise because of how fast it is and also how accurate it is. The NowNow simple utility means that you can now access the Google Search app from anywhere and launch it by using an option in Settings to choose an Activator, without the need for a home screen icon. Simple instill the Siri-like gesture of holding the home button to invoke the voice search within the new updated Google Search app.
We learned of this new jailbreak tweak through iDownload blog and we have also embedded a video below this story showing how simple the tweak is for your jailbroken iOS devices. The NowNow tweak is available free in Cydia on the Big Boss Repo. Users will also of course need the updated Google Search app from the App Store here which is also free and compatible for iPhone, iPod touch and iPad running iOS 4.3 or later.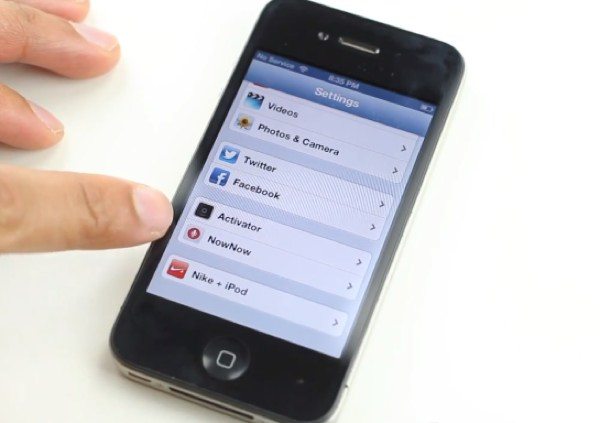 At Phones Review we cannot recommend jailbreaking or any of the activities that go with it but we also recognize that many of our readers like the freedom this gives to their devices so like to bring you the latest news. Of course if you do jailbreak your device and something goes wrong then it is entirely your own responsibility.
We'd like to hear from readers who try this NowNow jailbreak tweak to launch the Google Search app with an Activator function. Did it all work smoothly for you and would you recommend using it to other readers? Let us know with your comments.