iPhone 5 Cases, sealed LifeProof & MiniSuit Keyboard
The iPhone 5 by Apple is a very expensive smartphone well worth protecting, and when it comes to cases some of you may prefer style and then there are many consumers that want pure protection. The question is "What sort of iPhone 5 case should you choose?" Well, we have two great iPhone 5 cases below that include the LifeProof case and the MiniSuit Bluetooth keyboard case.
The Apple smartphone comes with a touchscreen keyboard and although this works like a charm, some would like the ability to use a physical QWERTY keyboard. Remember back in the day when most mobile phones came with physical keypads whereby we could type at ultra speeds, this sort of slowed down because of inaccurate finger positioning on the smartphone's onscreen keyboard. This is where the MiniSuit iPhone 5 Bluetooth QWERTY Keyboard Case comes into play, number one it is a protective case and number two it offers a slide-out motion to reveal the QWERTY keyboard.
The MiniSuit keyboard case works via Bluetooth, the features include other than the obvious an on and off switch, backlit illumination for typing and raised buttons. This case also comes with a USB cable; apparently you can get a nice 45 days usage on one single charge. If this is the case for you then we suggest heading over to Amazon where they have it on sale for only $17.95, normally it is priced at $34.50.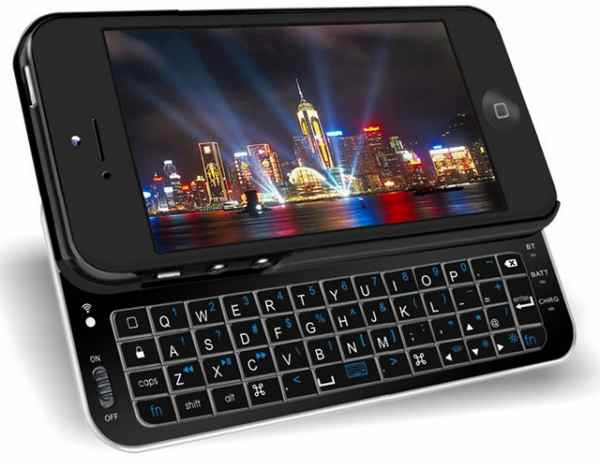 The case mentioned above is all about typing on a real keyboard and now we move on to pure protection, say hello to the Lifeproof iPhone 5 case. It says it all in the name really whereby it will keep your expensive handset safe from the elements, this is a highly rated shock and waterproof case. We love the fact that on the back this case has a see-through window showing off that Apple logo, it seems a little pointless to hide a brand name, come on you would not go and buy a Ferrari and rip off the badge.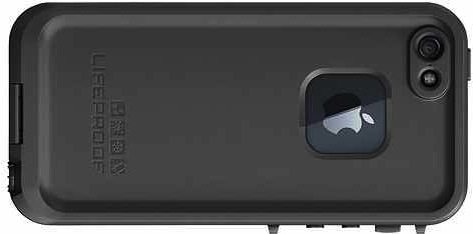 The iPhone 5 LifeProof case comes with a headphone adaptor, owner's manual and a cleaning cloth. Main features include a military-spec design that is waterproof up to 6 feet 6-inches; it is shock and impact resistant. If you visit Best Buy where you can purchase for $79.99 they have listed that this case will give crystal-clear photo and video quality, what it fails to mention is the sound quality seeing as the whole iPhone 5 is encased. This prompted us to email around and ask a few friends, and apparently the sound is slightly muffled, if you look at the reviews on Best Buy's site one customer reports that it has distorted sound, the ear piece feed back is there and that it doesn't come with a belt clip. Please visit Best Buy above and let us know what you think of the iPhone 5 LifeProof case.