Nexus 4 vs HTC One X+, the personal preference
At Phones Review we often bring readers comparisons of the latest smartphones as this can be useful when trying to decide your next phone purchase. We thought it was time to take a look at the Nexus 4 vs. HTC One X+ and much of your decision between these two phones will come down to personal preference. Both are grabbing a lot of attention right now so let's see what they have to offer.
With the holiday season fast approaching the HTC One X+ (or One X Plus) is an upgrade to the One X and has just been released (in some regions with the US to come shortly). The LG Nexus 4 (also known as the Google Nexus 4) is due to release next week and is creating big waves as it's the next pure Google Nexus device that many Android enthusiasts will seek out. We'll take a look at some of the major specs and features of each handset to see how they compare.
Processor
The Nexus 4 has a 1.5GHz Qualcomm Snapdragon S4 Pro quad-core Krait processor and Adreno 320 graphics. The HTC One X+ has a 1.7GHz NVIDIA Tegra 3 quad-core ARM Cortex A9 processor and ULP GeForce graphics. Both of these set-ups should pack plenty of punch performance-wise.
Display
A 4.7-inch True HD IPS Plus LCD display with resolution of 1280 x 768 and 318ppi features on the Nexus 4 while the HTC One X+ has a 4.7-inch S-LCD 2 display with resolution of 1280 x 720 and 312ppi. Both displays are excellent and the screen size is also the same so that not a deciding factor here.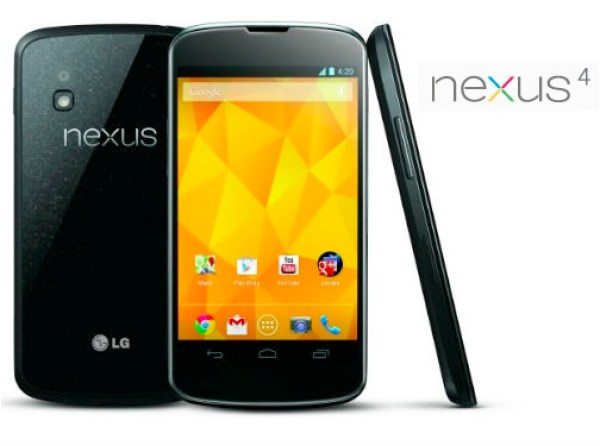 RAM and Storage
The Nexus 4 has 2GB of RAM but as we've mentioned before only comes in 8 or 16GB internal memory options and this is also non-expandable. This could be a big drawback for many and it's somewhat surprising that this letdown slipped through the net. The HTC One X+ however has 1GB of RAM but 32 or 64GB of internal storage, also non-expandable but much higher in the first place
Camera
There's an 8-megapixel rear camera with 1080p video capture on the Nexus 4, along with a 1.3-megapixel front-facing shooter and a new Panorama PhotoSphere feature. The HTC One X+ on the other hand has an 8-megapixel rear camera with 1080p video capture, as well as a 1.6-megapixel front-facing camera with 720p video recording. Once again both of these camera set-ups are excellent and each have plenty more camera features that we have not room to go into detail about here.
Operating System
Now this is a big one as we have said that the Nexus 4 is the next pure vanilla Google smartphone and as such will release running the next Android OS update, 4.2 Jelly Bean. This will be a huge draw for Google Android enthusiasts. The HTC One X+ releases on Android 4.1 Jelly Bean, the latest OS at this point in time but is also skinned with HTC Sense 4.0 UI. Whether having the very latest operating system is the main factor for you is something that only you can decide but of course some simply prefer pure Android while others might like the Sense user interface.
Battery
Nothing in it here to help you determine which is best as both are equipped with a 2100mAh battery. This is claimed to provide around 15 hours of 3G talktime on the Nexus 4 but there are no figures available just yet for the HTC One X+.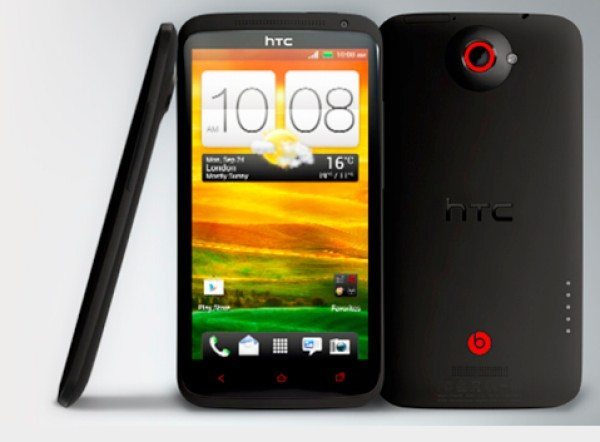 Dimensions and weight
The Nexus 4 measures 133.9mm x 68.7mm x 9.1mm and weighs in at 139g. The One X+ measures 134.36mm x 69.9mm x 8.9mm and weighs 135g so as you can see there is very little difference.
Pricing
The Nexus 4 will be on T-Mobile in the US and sold through Google Play unlocked at $299 for the 8GB model or $349 for the 16GB model. Those prices are pretty amazing for a phone with such great specs. The HTC One X+ will cost between $600 and $700 unlocked or around $199 on a two-year contract. This could well be a major factor in helping you decide which phone will suit you best then.
As you can see from these details both phones are impressive and in some ways are very similar. Other aspects that you might also consider are the designs. The Nexus 4 is only available in black while the One X+ is available in black, gray or white but both are in our opinion very decent looking phones with nice styling. Again this is very much a personal preference though and this may ultimately help you to choose between the two. Both phones also have NFC, Bluetooth 4.0, USB 2.0, WiFi, WiFi Direct and both lack LTE connectivity, so again more similarities. We should point out that both phones have plenty more features but we have highlighted the main details that you may be looking for.
We're interested to hear your thoughts on the Nexus 4 and One X+. Will the Android 4.2 Jelly Bean OS of the Nexus 4 win you over? Maybe the larger internal storage of the HTC One X+ will make this your choice? If you were to choose one of these two phones right now, which one would you opt for? Let us have your comments.