iPad mini review of cases with keyboard
We were not surprised when Apple announced the launch of their iPad Mini, but that wasn't the case with a new version of its bigger brother, but that's another story. There's no denying that there's a market for a smaller iOS tablet and although it has a huge amount going for it, there are one or two issues that could affect sales. The first is its display when compared to rivals, but we're more concerned that some people much prefer how the Microsoft Surface tablet has a keyboard that integrates itself perfectly with the main tablet.
There are a number of iPad mini cases with built-in keyboards, but because they are third-party accessories they do not look as slick as they would if Apple were to release one. There are already a few examples of these, one of which you can see in our short review of the ZAGGkeys MINI 7 and MINI 9 keyboard case.
However, if you're looking for more choice and something with more colour, then might we suggest the PU Leather Detachable Bluetooth Keyboard Foilo Case. These come in four colours, which are black, white, red and brown. Personally we would much rather the black because it has a more up-market feel to it, that and it goes perfectly well with the iPad mini.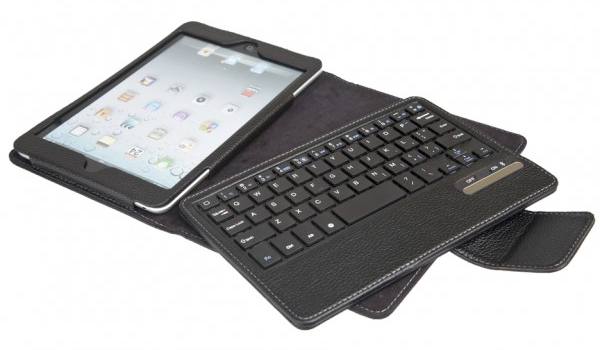 What we like about this case is how the keyboard is Bluetooth and detachable, so if you have no need for it then you do not need to carry it around with you. Your iPad mini will fit nice a tight within the case in order to offer a decent amount of protection, and while this does not look as slick as the offering from Microsoft, this is more about the more luxurious feel. The cost for this case and keyboard in $59.99 and can be purchased here.
If you're looking for an iPad mini case come keyboard that will give it more of a notebook feel, then the ClamCase keyboard case could be just what you need. While they have yet to release the product we do know it's coming, but we can get an idea of what it will look like by looking at the third-generation iPad version — although we know it will be smaller in size.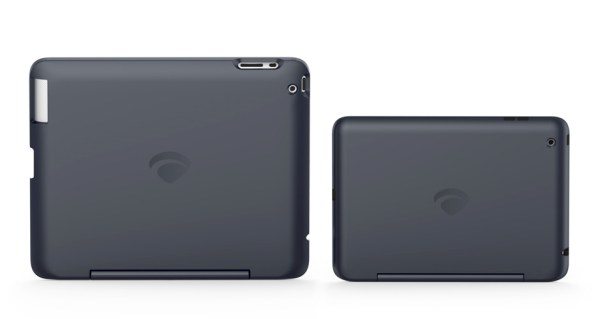 However, the version for the iPad mini will also be thinner and lighter, which is perfect for Apple's latest tablet device. This case will not only offer protection but also allow a practical solution if you feel the need to do plenty of typing thanks to its built-in keyboard. You can sign up to receive news on this case as it becomes available here.
What if Apple released a version of an iPad mini case with keyboard? Like we said above Microsoft have got it right with the design of the Surface Touch Cover, but Apple would certainly outdo them if they decided too — well that would be the hope. The Cupertino company already offer a number of after market accessories for their devices, but third-party accessory makers seem to have the edge on them, maybe it's time that Apple raised their game — come on give us a sleek case/keyboard for both iPad sizes.