iPad Mini cases adds physical keyboard and waterproofing
With the launch of any new mobile tech product we quickly see a number of cases and other accessories being released for the device, and sometimes these even become available before the device is even announced. Today we have some iPad mini cases to show you that add a physical keyboard and waterproofing to the tablet PC.
Earlier today we told you that pre-orders had kicked off for the Apple iPad mini in the US and UK among other regions, and for those that have taken the plunge and ordered the device with have some neat cases to show you.
First up we have the ZAGGkeys MINI 7 and MINI 9 keyboard case, which features a case that has been designed to securely hold the iPad mini in place, while adding a physical QWERTY keyboard. The MINI 7 case uses Island style keys that provide a layout which provide maximum finger space in a compact Bluetooth keyboard.
While the MINI 9 has the same style keys but offers a full size keyboard experience, and both the cases protect both the iPad mini and keyboard from bumps and scratches that life can throw at it. The case uses the standard critically acclaimed design that features a built in stand to position the device at the ideal viewing angle.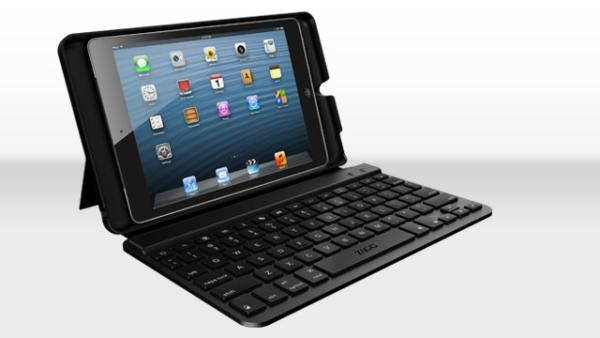 There are dedicated keys that can control the volume, screen lock, play, pause, home, search, and much more, and there is also a built in rechargeable lithium polymer battery, which provides months of use. Both of the cases are priced at £89.99 and are coming soon according to the order pages above.
If you want to protect you iPad mini from water damage the Overboard waterproof case may be for you, which is promised to protect the device to 6 metres, but all the features of the device are still usable with the case inside the case. This is in stock now and is priced at £27.95 and available here.