Apple iPad mini Pre-order UK & US with limitations
As expected a few days ago iPhone maker Apple showcased a new smaller version of the popular iPad, which didn't really throw up any surprises from what had previously been leaked leading up to the event, and now the Apple iPad mini pre-orders have started in the UK and US, but with some limitations.
We have already covered the iPad mini over the last few days comparing it to a number of different products including the iPad 4, and now the device has gone up for pre-order in the UK and US with pricing starting at £269 and $329. The device is down to begin shipping in both countries on the 2nd of November, but customers are limited to ordering only two units each for the time being.
The UK pricing goes up to £349 for the 32GB Wi-Fi model or the 64GB version costs £429, but if you want the option of 3G connectivity the 16GB model starts at £369, £449 for the 32GB model, and the 64GB model is priced at £529.
In the US $429 will get you 32GB of storage or the 64GB model is priced at $529, but if it is LTE connectivity you want pricing starts at $459 for the 16GB model, 32GB is $559 and goes up to $659 for 64GB version.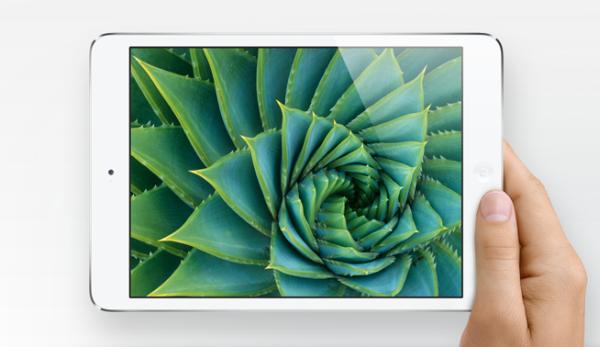 To recap your money buys you an iPad mini that features a 7.9-inch display with 1024 x 768 resolution, which is powered by Apple's dual core A5 processor running the iOS 6 operating system. On the back is a 5 megapixel iSight camera; while around the front is a 1.2 megapixel FaceTime camera, and the device measures 200 x 134.7 x 7.2mm weighing 308 grams.
There has been some questioning the price of the device when compared to the likes of the Google Nexus 7 and Amazon Kindle Fire HD, which both offer arguably better specifications for less money.
Will you be ordering the iPad mini?